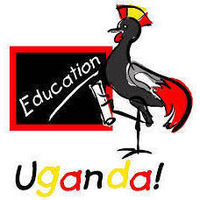 Shiners Kikagati
managed by A. Wanyoike
About us
Uganda as a developing country is facing a myriad of developmental problems with many Ugandans living below the poverty line, surviving on less than a dollar a day. Shiners kikagati is a christian community based organisation which is at the forefront of offering solutions to poverty stricken communities.The organisation focuses on promoting gender equality,education,human rights and sustainable development through high school education and community campaigns.

Our objectives are:

To increase access to Christian-centered education.
To provide high quality education to children at-risk
To empower children and their families to transcend abject poverty and lead more fulfilling lives.
To mobilize all purpose resources to assist in the improvement of livelihoods in the needy communities.
To empower women and the girl child.
To create awareness on topical issues such as environmental conservation, girl child education and civic education.
To foster exchange of useful ideas both locally and internationally through exchange programmes .
To lobby and advocate for peaceful intervention in conflicts
Through high-quality holistic education, we equip youth to become leaders in their communities.
Contact
Kikagati-Mbarara road
Kikagati
Uganda


A. Wanyoike
New message
Visit our website