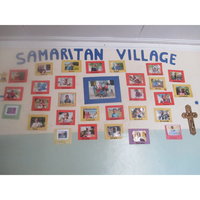 Samaritan Village Orphanage
managed by Daniel & Jasmin S.
About us
FOR ENGLISH PLEASE SCROLL DOWN

Das Samaritan Village in Arusha (nähe der Moshono Corner) wurde 1994 gegründet und kümmert sich zurzeit um knapp 30 Waisenkinder die aus verschiedensten Gründen hier sind. Einige sind auf der Straße/im Feld gefunden worden, bei anderen sind die Eltern ums Leben gekommen. Es handelt sich ausschließlich um Vollwaisen.
Die Kinder sind zwischen 9 Monate und 18 Jahren und werden hier meist vom Babyalter über die verschiedenen Schulen bis hin zur Jobsuche/-vermittlung begleitet. Es arbeiten Josephat (der Leiter des Samaritan Village) und mehrere ,,Mamas" hier die sich bestens um die Kinder kümmern. Zudem nimmt das Samaritan Village gelegentlich Volunteers (Freiwillige Helfer).
Das Samaritan Village hat eine eigene Bibliothek, eine Kirche, einige Tiere sowie viele Felder auf denen Gemüse und Obst angebaut wird. Da es keine staatliche Unterstützung erhält, versorgt sich das Samaritan Village dadurch nahezu komplett selbst und bekommt zudem gelegentlich Essens- und Sachspenden von Vereinen aus der ganzen Welt.

ENGLISH VERSION:

Samaritan Village in Arusha (near Moshono Area) was founded in 1994 and hosts around 30 children who are there for several reasons. Some of them were found in the streets/in a field, others became orphans.
The kids are between 9 months and 18 years old and the most of them stay there from baby-age until their first job. Josephat (the leader of the Samaritan Village) and several ,,Mamas" are working in Samaritan Village and care for the kids. Furthermore the Samaritan has Volunteers from time to time.
The Samaritan Village has an own library, a church, some farm animals and a lot of fields where vegetables and fruits are grown. The Samaritan Village is almost self-sustaining because it gets no suuport from the government. It also gets donations of food and clothes from private people/organisations from all over the world.
Latest project news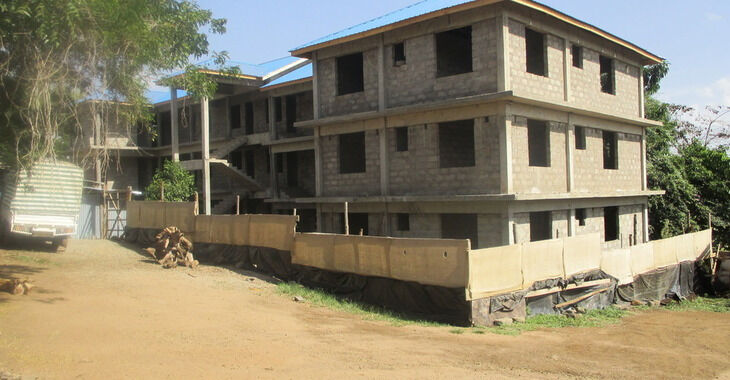 Spendengelder, die nicht mehr für das Projekt ausgegeben werden können
Liebe Spender,
dieses Projekt wurde gemäß Ziffer 8.1. unserer AGB für nicht steuerbegünstigte Organisationen und Projekte abgebrochen.

Die noch nicht beantragten Spendengelder, die nicht mehr an die Spender zurück überwiesen werden konnten, fallen an betterplace.org, die diese für die Verfolgung ihrer satzungsgemäßen Zwecke einsetzt. Hier gibt es mehr Informationen dazu.

Bei Fragen könnt Ihr uns gern kontaktieren: support@betterplace.org.

Beste Grüße
Euer betterplace.org-Team
continue reading
Contact
Nelson Mandela Road
Arusha
Tanzania


Daniel & Jasmin S.
New message
Visit our website