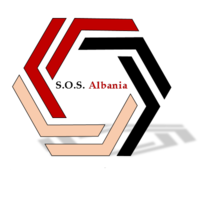 S.O.S. Albania - Helping Albanians in need
managed by M. Bergmann
About us
Vor nun mehr als 18 Jahren, fingen Exil-Albaner an, Gelder zu sammeln, um den damals Vertriebenen des Kosovos-Krieges, Hoffnung zu geben. Es gab eine Organisation die im Jahre 1997 gezielt Mittel einsetzt, um Hilfebedürftigen Unterkunft und Essen zu organisieren. Es wurden etliche LKW-Lieferungen von Deutschland/Österreich/Schweiz nach Kosovo und nach Albanien gefahren, um den dort verbliebenen Flüchtlingen zu helfen. Damals waren es Hilfsgüter wie Kleidung, Decken, Zelte und andere Überlebens wichtige Dinge, die den Menschen halfen den kalten Winter zu überstehen.

Damals entstand die Idee einen Fond einzurichten, um Hilfebedürftigen albanischen Familien in Not zu helfen, jedoch ist nie was aus der Idee geworden.

Heute ist das damalige Netzwerk ausgestorben, obwohl auch heute wieder Hilfe benötigt wird.
Dieses mal ist es nicht der Krieg, der die vielen Menschen dazu bringt ihr Eigenheim zu verlassen, sondern Naturkatastrophen, in Form von Überschwemmungen, haben mehr als 12.000 Menschen die Lebensexistenz genommen und sie ohne Eigenheim und ohne Zukunftsperspektive gelassen, in einem Staat ohne Sozialhilfe.

Deswegen wird nun wieder versucht Gelder zu sammeln, um dann den Hilfebedürftigen vor Ort helfen zu können. Gelder mit denen wir wie damals LKW Transporte starten können, um den vielen Menschen, den meist sehr jungen Familien mit Kleinkindern, Wohnplätze zu ermöglichen und ihnen damit zumindest die Sorge des Erfrierens im kalten albanischen Winter zu nehmen. Den Kindern die Hoffnung zu schenken, dass es doch noch Liebe und Mut gibt und das doch jemand an sie denkt.

Jedoch wird nun nicht nur bei den Exil-Albanern um finanzielle Mittel geworben, sondern bei allen, die ein gutes Herz haben.

Wir haben das Ziel den Menschen provisorische Zelte zu bauen in denen sie übernachten können und mehrere Essensausgabestellen zu eröffnen. Um diesen Menschen in Not mit kalten und warmen Mahlzeiten zu helfen.

Im albanischen gibt es den Leitspruch, 'Fusion macht Stark (Bashkimi ben fuqi)' was sinngemäß bedeutet Gemeinsam kann man vieles erreichen. Hilf auch Du mit und spende und erzähle es Freunden, Bekannten oder auch dem Arbeitgeber (damit auch sie helfen und spenden)!
Latest project news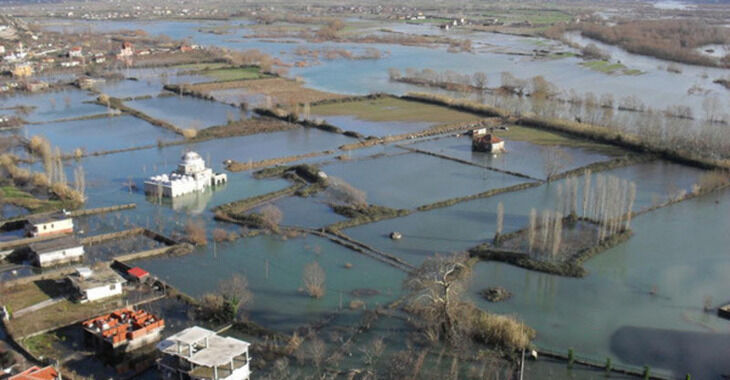 Flash floods hit Greece and Albania
Torrential rain and storm force winds have caused disruptions across the Balkans.
http://www.aljazeera.com/mritems/imagecache/mbdxxlarge/mritems/Images/2015/2/2/eca23b1c0dec41cab71b9f45901158d9_18.jpg
Flooding in Vrisella, near Filiates in northwestern Greece [EPA]
A winter storm has brought flooding to parts of Greece and southern Albania.
No fatalities have been reported in either country, but considerable disruption has been caused by a combination of torrential rain and strong winds.
Rain began falling in Greece's northwestern province of Epirus on Saturday, prompting the authorities to evacuate people from four villages near the city of Arta.
By Sunday, four rivers in the area had overflowed. 
One high-profile casualty of the flooding was the Plaka Bridge, the largest arch bridge in the Balkans. The bridge, which spans the Arachthos River, was built by Konstantinos Bekas in 1866. It is reported that the whole of the central section of the bridge was washed away.
In southern Albania, scores of families and their livestock were moved from homes and farms in Vlore, Fier, Berat and Gjirokaster, south of the capital, Tirana.
In Gjirokaster, 220mm of rain fell between Saturday and Monday, more than would normally be expected in the whole of February.
In coming days, further troughs of low pressure moving through the Mediterranean could bring another 100mm to 150mm of rain to coastal areas of southern Albania and northwestern Greece.
continue reading