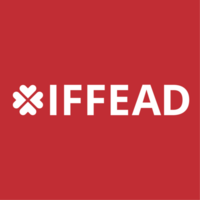 IFFEAD gemeinnützige UG
managed by P. Eismar
About us
IFFEAD steht für "international foundation for education and development",
arbeitet als gemeinnützige Organisation und hilft mit sozialen Projekten Kindern, Jugendlichen und Erwachsenen.

Armut, Krankheiten, Gewalt, starker Drogenkonsum, hohe Kriminalität...
sind zusammenhängende Probleme weltweit.
IFFEAD hat sich zum Ziel gesetzt diesen Kreislauf vielerorts durch sinnvolle pädagogische bzw. entwicklungsförderne Programme zu durchbrechen.
Hierfür werden "Brennpunkte" eruiert, Hilfsprojekte angepasst, aber auch sinnvolle bestehende Projekte unterstützt.

IFFEAD nutzt die eigenen Kräfte und bindet die Menschen vor Ort mit ein. Dafür ist aber auch die Mithilfe von Freiwilligen, sowie Spenden eine Notwendigkeit, um die Ziele zu verwirklichen, so dass jeder Mensch willkommen ist, der IFFEAD unterstützen möchte.
Latest project news Für diese Bedarfe habe ich eine (Teil-)Auszahlung veranlasst:
Die letzten 0,16 € werden jetzt keine große Veränderung mit sich bringen, aber das Projekt ist zu 100 % abgeschlossen und The Pigeon Plan möchte allen Spendern herzlich danken!
Es wurden 0,16 € Spendengelder für folgende Bedarfe beantragt:
Transportkosten Rampen Grassy Park/Durbanville 0,16 €
continue reading