KNUST UP/JSS Alumni
managed by Jerome B.
About us
We are a non-profit organisation which seeks to re-establish the relationship between our members and our alma mater, KNUST JSS, Ghana—The school that has contributed significantly to making us respective successes throughout the world.

Our aim is:
1. To serve as an incubator and an implementation vehicle for capital projects that will help advance the strategic objectives of the school.
2. To provide strong mentorship to current students of the school to help them excel in scholarly and civic responsibilities.
3. To foster a healthy community of UP Alumni in order to promote the social and professional interests of members.

Who is a Member:
- Any former student who completed at least one term of scholarly studies at KNUST JSS is eligible to become a member.
- One becomes a member by filing a simple application to register with the organisation
- An active member in good standing is one who has met all of the following requirements:
o Duly registered with the organisation
o Pay his/her annual membership dues of $20 or its equivalent per year
- Attend at least one of the multiple events/meetings held by the organisation (locally or organization-wide) within a year.
Latest project news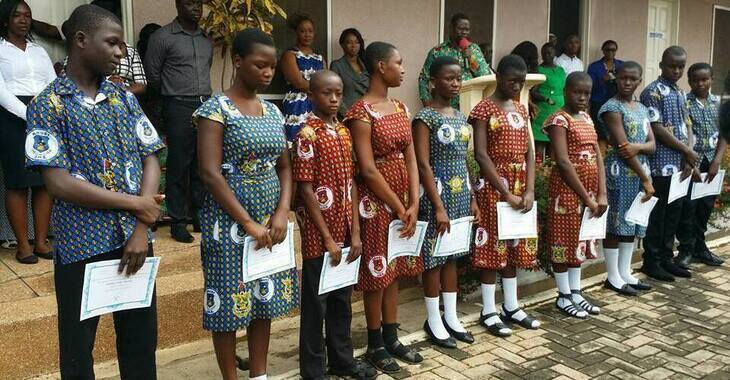 I triggered a payout for these needs:
We thank all our donors for this years project, Now the funds are going to be used to purchase desktop computers for KNUST JHS students as stated in the project description.  On behalf of the students we say Thank you and God bless.
Kind regards,
Steering committee.
A donation amount of €1,312.00 was requested for the following needs:
Scholarship for Needy kid & 1-Computer Per Student €1,312.00
continue reading