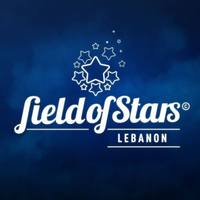 Field of Stars Lebanon
managed by J. Fagerberg
About us
Field of Stars is an opportunity for you to make a difference in a child's life.
It was created in Beirut Lebanon 2013 as an answer to the poor economic conditions affecting much of the country, and having a negative impact on the less fortunate Lebanese children.

The initiative gathers donations from individuals and companies, ultimately distributing these equally to 26 Lebanese children charities. After our first edition last year, these funds were successfully used by each charity for various improvements.

To learn more about the supported NGO's go to http://www.fieldofstars.org/lebanese-children-charities/
To see our different communication channels visit

https://www.facebook.com/fieldofstarsleb
https://www.youtube.com/watch?v=1S2skiPsQF0
Instagram: @fieldofstarsleb #fieldofstarsleb

Many thanks and kind regards,

We're not asking you for the moon, Only a star!