THRIVE International e.V.
managed by A. Kempf
About us
THRIVE International e.V.
Culture. Understanding. Learning.

The world is getting smaller. Because of that we need a deeper understanding of one own's culture as well as of foreign cultures.
We need more education so that one is able to realize and grasp opportunities. And we need people which turn projects into realities. Here's where THRIVE International e.V. comes in: THRIVE - an association which is politically and ideologically neutral - helps projects and initiatives in Europe and Asia to thrive.
THRIVE aims to heighten intercultural understanding, education, development cooperation as in "helping to help yourself".
People of different background - in regard to culture as well as to age - work together to help others, which are "not so fortunate" in Europe and Asia.

The founders of THRIVE International e.V. (e.V. = association) are united in their aim to change the world for the better step-by-step. For today, tomorrow and for future generations. Based on their different professions they are able to provide expertise (and, in some cases, financial support) to totally different projects.

These projects are in the field of renewable energy, education, IT, environmental protection, communication and financing. They are situated mainly in Europe and Asia. On local as well as on international level, in the short term as well as for long-term-projects.

Further information can be found at: www.thrive-international.org

We are able to lay the foundation because we know the necessities at the project's location's due to close local cooperation. To be able to continue our efforts we need YOUR help - be it as helper for a project (you offer time), as member of the association, as sponsor or via a one-time donation.

Contact us - online, via phone or physically. We are looking forward to meet you and are excited to hear about your possible contributions.
Latest project news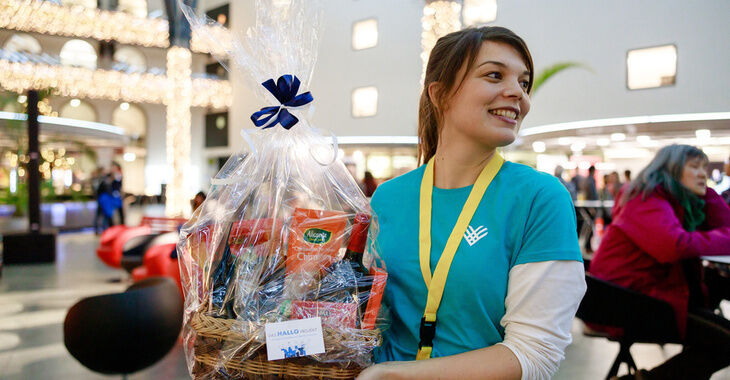 Wir haben 167,24 € Spendengelder erhalten
Die Spenden werden für Eventmaterial verwendet, bei denen lokale Projekte sich präsentieren. Zum Beispiel den Druck von Programmflyern und Infomaterial, die über ihre Tätigkeiten informieren.
continue reading
Contact
Fuggerstraße 1
81373
München
Germany

A. Kempf
New message
Visit our website