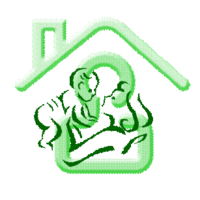 Greenlife Widows and Orphans
managed by V. Schoch
About us
***Greenlife Widows and Orphans is a Community based Organization (CBO)***

OUR MISSION:
Providing critical social services, health care and excellent quality education to the most needy and economically disadvantaged youths and people living in Obunga, Kisumu, Kenia.


OUR PROJECTS:

*ECD and primary school program:
The Emmaus School aims to provide educational, social and spiritual guidance for the children living in Obunga, following a holistic approach. The children are provided with two meals a day.

*Counseling program:
This program assists recently widowed women with coping skills, and guidance what's next. We have three small fish ponds and a small farm, so they can grow and sell their own food.

*Present giving days:
Once in a month free present giving days are organized.
for orphans, vulnerable children and widows.

*Tree planting project:
With the intention to sensitize people on the importance of environmental conservation, we have tree and flower nursery beds. Besides the strengthening of environmental awareness, income is generated through the selling.
Contact
PO BOX 6213-40141
40100
Kisumu
Kenya

V. Schoch
New message
Visit our website