Sono Foundation Schweiz
managed by T. Eichenberger
About us
The Sono Foundation is a Swiss association with the aim of supporting the Chastity Business School in Navrongo, Ghana. CBS is a business school located in the center of Navrongo, a town in the Upper East Region of Ghana. As the Upper East Region is one of the least privileged regions in Ghana, many young people - especially women- do not have access to further education after the mandatory 9 years. They therefore have to work under bad conditions for a poor salary in order to make a living. Many of them also get pregnant at an early age, without any chance of furthering their education again.
Chastity Business School's aim is to fight this problem by offering quality education for extremely low school fees - just enough to pay the teachers and the building maintainance. Secondly, the school is located in the heart of Navrongo, assuring that transportation costs will not prevent any one from getting access to education.
Because of the fact that many financially weak families put priorities on their sons and spent their money on the sons' education, young women are particularly disadvantaged. CBS for this reason focuses on girls and young women.

Paying the teacher's salaries and the school building's maintainance with these low school fees is nearly impossible, and that is how the Sono Foundation Schweiz was founded. The associations aim is to raise funds to support the CBS financially and personally, through training and sending volunteers to Navrongo.
Latest project news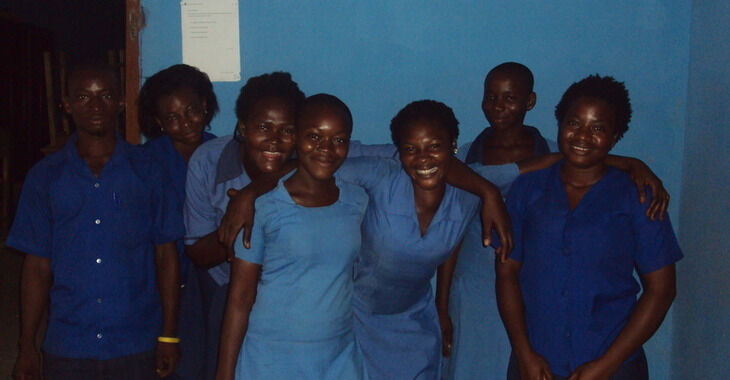 Für diese Bedarfe habe ich eine (Teil-)Auszahlung veranlasst:
Die gesammelten Spendengelder werden für die Finanzierung  von Stipendien für Jugendliche eingesetzt, welche die Schulgebühren nicht bezahlen können.
Es wurden 20,00 € Spendengelder für folgende Bedarfe beantragt:
Stipendien für 10 junge Frauen in Navrongo 20,00 €
continue reading
Contact
Limattalstrasse
8049
Zuerich
Switzerland


T. Eichenberger
New message
Visit our website