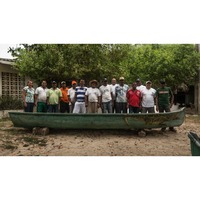 Asocaiman
managed by Bettina K.
About us
We are a nonprofit organization dedicated to the protection and conservation of the American Crocodile or Cocodrilus acutus in San Antero, Colombia.

We are 18 former crocodile hunters who founded the organization in 2005 with the support of biologists Clara Sierra and Giovanni Ulloa. Since then, we voluntarily work every day at the crocodile farm. There we also raise several species of turtles and release them later. Rather than hunting crocodiles illegally, today, in collaboration with Giovanni and Clara we're committed to protect them. We collect the eggs in the mangrove, raise the crocodiles and set them free when they're large enough to survive in their natural habitat.

ASOCAIMAN helps maintaining a healthy ecosystem. Which constitutes the economic base for the communities around San Antero.
The existence of the American Crocodile in the Bay of Cispatá is closely linked to the quality of life of the local population. People in the region are highly dependent on fishing, not only because fish is the staple food in the region, but also because fishing is the main source of income. Only a balanced ecosystem can provide a sufficient fish stock. Extinction of the crocodiles would therefore jeopardize food security and result in the increase of poverty.
At our crocodile farm we receive daily visitors who get to know about our work and learn about the American crocodile and its role in the delicate ecosystems balance. In addition, Clara teaches environmental education in local schools. And she also works out plans for the sustainable use of the mangrove forests as well as environmentally friendly fishing practices with the fishermen.
This way, we create an awareness of the importance of the crocodile for the ecosystem and the community and raise consciousness among the residents for the preservation of this particular species.
This holistic approach has enabled us to stabilize the population of crocodiles in the region. It is particularly important for us to integrate social, economic and environmental aspects in our work.

We are proud to announce that we have won the 1st place on the Environmental Award 2014 of the national TV station Caracol in the "communities" category.

For more information about the award: http://www.caracoltv.com/programas/notas-corporativas/articulo-310149-caracol-television-entrego-el-premio-a-la-protecion-del-medio-ambiente-2014


Happy World stuff sells Fair Trade organic cotton Bags for ASOCAIMAN:
https://www.facebook.com/HappyWorldStuff

More information and pictures about ASOCAIMAN:
https://www.facebook.com/Asocaiman

Thanks a lot for your support!
Latest project news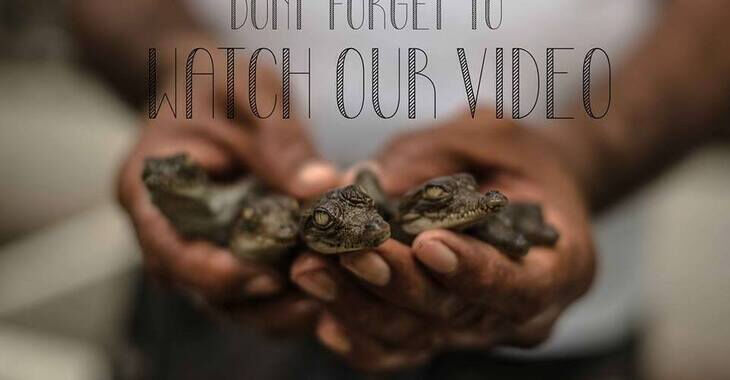 Für diese Bedarfe habe ich eine (Teil-)Auszahlung veranlasst:
Sobald der Comic fertig ist, werden die ersten Exemplare auf Recyclingpapier gedruckt! Dank Eurer Spenden ist die Realizierung möglich! Vielen Dank!
Es wurden 53,00 € Spendengelder für folgende Bedarfe beantragt:
Druck des Comics 53,00 €
continue reading
Contact
Estación CIMAC - CVS, Vereda Amaya, San Antero
San Antero, Córdoba
Colombia


Bettina K.
New message
Visit our website