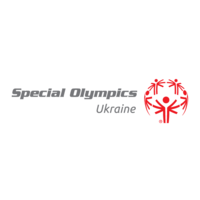 Special Olympics Ukraine
managed by E. Luzhanovskaya
About us
One million people with intellectual disabilities live in Ukraine. Most of them are isolated from society, face discrimination and lack access to services. These people are rarely seen in most public places in Ukraine. They have few opportunities to develop their abilities, acquire new skills and became part of their communities. Through sports Special Olympics Ukraine gives people with intellectual disabilities continuous opportunities to develop their skills, improve their fitness and overcome challenges they face in their daily lives.
Special Olympics Ukraine today involves 19,000 athletes with intellectual disabilities in 16 regions of our country. But this is only a small percentage of the number of people we could help. Teams' from Special Olympics Ukraine have participated in all the sporting events of Special Olympics International since 1995. The mission of Special Olympics Ukraine is to provide year-round sports training and competitions in 14 Olympic-type sports for children and adults with intellectual disabilities so that through sport they can develop new abilities and skills and achieve success. We provide an ongoing opportunity for their development through physical culture, plus the opportunity to demonstrate courage, experience joy and integrate into the community.
Our focus is on personal achievement thus our athletes are able to find joy, confidence and satisfaction on the playing field which then gives them the confidence need to play an active role in life and inspire people within their communities to open their hearts to the wider world of human talent and potential.
Special Olympics Ukraine is one of the Special Olympics Programs in Europe that does not receive any financial support from the State Budget despite the money being allocated. All of our funding comes from a grant from Special Olympic International, private and corporate donations.
Contact
Leontovicha st., 9, of.1-23
Kyiv
Ukraine

E. Luzhanovskaya
New message
Visit our website