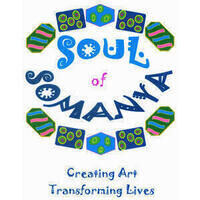 Soul of Somanya, Inc.
managed by M. MacDuffee
About us
Soul of Somanya, Inc. is a small organization staffed entirely by volunteers. Our marketing is done from Mobile, Alabama, but the real action takes place in the Somanya-Krobo area of Ghana, where we are working hard to develop sustainable employment opportunities in the field of bead work for coming-of-age orphans and other young people whose job prospects are very limited by their lack of family support and/or limited levels of education.

In our one year of operation, we've already seen tangible results of our efforts. Five of our original eight artisans have saved enough money to further their educations. Another has gone from facing a grim choice--begging, stealing or starving--to become our first project supervisor. We've witnessed many visible improvements in the care our artisans' children are receiving. We currently have between seven and ten artisans working with us, depending on how many have returned to work during school holidays. We adhere to fair trade principles, providing a pleasant, healthy working environment and a living wage. Children may come to work with their parents. The artisans enjoy their jobs, but they work hard. No one receives anything he or she has not worked for.

We incorporated as a non-profit in July of 2008, and received our 501(c)(3) approval in April of 2009. Soul of Somanya is currently between 60% and 70% self-supporting on proceeds from sales. But if we are to grow so that we can serve more people in an area where much help is needed, we are going to need help. I'm hoping that betterplace.org will be at least a partial solution for us.

For more information, including product photos and stories about my experiences in Ghana (I was actually made a queen mother while I was there!), come visit our website at www.soulofsomanya.net.

Melody
Latest project news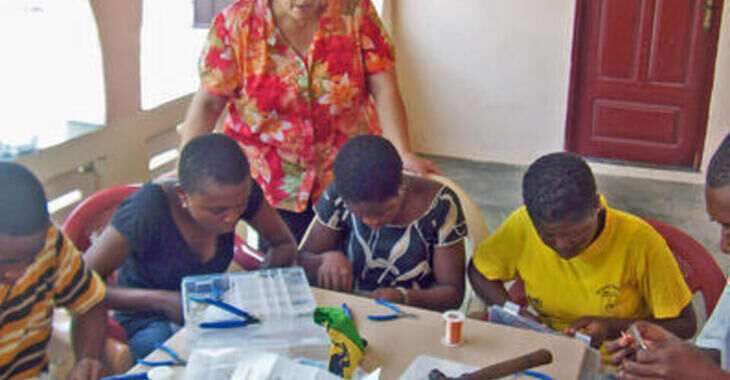 Good Progress
It looks as if we're back on track with quality workmanship, thanks to the new tools I was able to send over to the Soul of Somanya artisans in Ghana. The wire cuts are clean again, and the pliers are no longer scarring the metal and leaving unsightly blemishes. Having good tools again also helps to prevent repetitive stress injuries to wrists and hands, which can lead to Carpal Tunnel syndrome. Thank you to Betterplace and our generous supporter J.15!
<!--Session data-->
<!--Session data-->
<!-- Top iFrame --> <!-- Bottom iFrame -->
continue reading
Contact
Behind Mount Zion Klein Waters, right side main road from Accra
Somanya-Krobo
Ghana

M. MacDuffee
New message
Visit our website