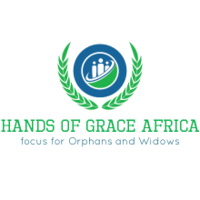 HANDS OF GRACE AFRICA
managed by mukisa j.
About us
Back ground
My name is Mukisa Ronald one of the directors of Hands of Grace Africa a community based organization registered in Jinja, Uganda. I felt called to care for Orphans and Widows since the time I was growing up in a children's home myself. After my mother passed due to HIV/AIDS when I was two years old, and my dad passed away a year later, my brother and I went to live in a children's home called, "Good Shepherd's Fold Babies and Children's Home" (GSF) in Jinja.
My brother and I received the best care possible there and were able to thrive and grow. Since that time, I have also dreamed about providing the kind of love and care that I received in my own life to other needy Ugandan children. I was very fortunate to have sponsors and receive support during my life at GSF.
After leaving "Good Shepherd's Fold Children's Home," I went to University and studied Human Resource Management which I completed successfully and decided to embark on my goal.
In June 2012, I prayerfully considered this decision, and felt like this is what God was calling me to do!, through focusing and serving the orphans and widows in this case putting much emphasis on the orphans and vulnerable children, Widows, Evangelism, counseling and guidance, street children and the youths who are totally desperate and with a vision of settling them in homes for Hands of Grace Africa.


Vision
We look towards changing the many lives of the orphans and widows out there, to a happier life.
Mission
To create a better life for the orphans and widows

Objectives:
1. To provide the orphans and widows with resources to increase their welfare by all or any of the following means:
I. The provision of hospitality and nourishment
II. The provision of counseling, guidance, spiritual support to improve their mental and physical wellbeing.
III. The provision of resources or support to access to micro finance to enable widows to setup income generation enterprises.
IV. The relief of poverty in such ways as may be thought fit
2. Reaching out to the people with a message of hope through a creative approach
3.To provide trainings and basic knowledge to the families for future sustainability
4.To empower families with soft loans for sustainability.
5.To protect families and children and advocate against domestic violence.

Activities:
Orphans and widows
Women empowerment
Evangelism
Street children
Counseling and guidance
Youth programs

Strategy:
Research indicates that most of the issues adults struggle with, are things that they failed to handle when they were still young. We believe that children and widows need to be given priority and focus .Through sponsorships, we shall be able to take children back to school and provide them a home where they can have the peace and joy to live a healthy, spiritual and happy life again. the widows will be trained in life skills and entreprenuership.The Bible rightly admonishes to "Train up a child in the way he should go, and when he is old he will not depart from it"(proverbs 22:6).
What we do:
Hands of grace Africa is involved in assisting the orphans, street children, widows and youth living in the most vulnerable conditions in the rural and suburban areas of Uganda. For many of these young people, they lack adult guidance because most of their parents have died due to HIV/AIDS, wars or other natural causes. Hands of grace Africa believe that to avert the increase of such cases, attention must be given to the young," hurt people" so are hurt children. To reduce the pain in society due to these causes, hands of grace Africa is involved in creative evangelism, Counseling and guidance ,child sponsorship,sensitization on HIV/AIDS, Woman empowerment, Life skill training.
Latest project news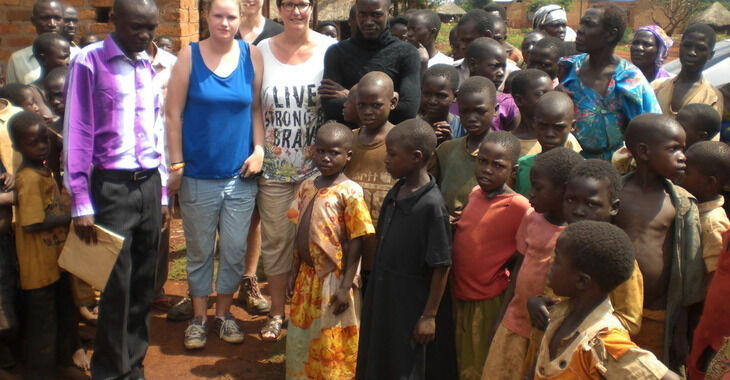 I triggered a payout for these needs:
this money will be added to the fund we have so that it can be used to build a foster home for the children.we want to have them in a home where they can be parented and grow up in a happy life too.
A donation amount of €20.00 was requested for the following needs:
land for childrens home €20.00
continue reading