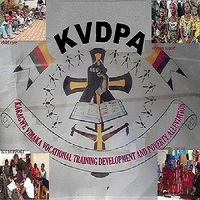 KVDPA Tanzania
managed by Matthew R.
About us
KARAGWE VOCATIONAL TRAINING DEVELOPMENT AND POVERTY
ALLEVIATION (KVDPA) is a registered non-profit organization with No KDC/CD/CBO/016 working in Karagwe Districts in Tanzania with the aim of Women and Youth development and the entire Community.
The mission of KVDPA is to achieve transformation through self-help initiatives, relief, giving necessary assistance to orphans, youth and needy children & widows (Orphanages, foster homes, vocational training and evangelism as a major thrust).
The vision is to realize Karagwe community, women and youth are actively participating to eradicate poverty.
The organization was mainly involved in training girls out of school on tailoring skills, providing them with start up capital in form of tailoring equipment/machine. Also the organization is making school uniform services as a source of income, and conducts community awareness on prevention and control of HIV/AIDS and STDS in Karagwe district.
KVDPA is now partner with USA organizations to help buying products made from Karagwe and Tanzania we also market this product in USA and other countries as our mission to alleviate poverty in the community of Karagwe.