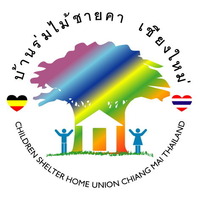 Children's Shelter e.V. Landsberg
managed by U. Meister
About us
Children's Shelter e.V. Landsberg (Germany)
supports exclusively the Non profit aid project
Children's Shelter Foundation Thailand

A Home for Children/Youngsters in need from North Thailand and Burma/Myanmar

Our Children's Project "Children's Shelter Foundation" is located in the mountain area of Northern Thailand on the outskirts of Chiang Mai. Here, we live with children and young people in need from the mountain villages and border areas of Burma and Laos. The distress in many mountain villages of North Thailand is still large.
The locals in many villages are marked by poverty, unemployment, disease and hopelessness. Drug trafficking, drug addiction and child trafficking are still sad realities of these regions and the victims are mainly children and adolescents.
For this reason, the Children's Shelter Foundation was founded in 2006 as a place of refuge for children and youngsters in need from Chiang Mai and the mountain areas.

CSF provides a warm home and education for children and youngsters in need, as well as practical training to youth and young adults from the mountain villages in order to make entrance to University / College possible for them.
We live with nature, and we grow fruits and vegetables that we cook together. Beside the sleeping rooms there is an open kitchen with a bakery area which is also used for having meals together. An open lounge area serves as a class room, meeting room and playing area, and our teachers and educators live and sleep at the project to act as both mom and dad for the kids, and as a trusted person for the older ones.

Teaching and Training Center for Young People
Since 2008 Children's Shelter Foundation in Chiang Mai has provided for its students in collaboration with our guest house "Joy's House Chiang Mai" which supports young people who have completed class 9 or 12 internships while studying at College or University.
The youngsters can choose between three training areas: Hotel/Tourism, Maintanance/Technic, Bakery/Cafè
Through comprehensive practical training at Joy's House or CSF, the youngsters have been provided excellent conditions to obtain a solid job in a company / hotel after completion of class 12 or University/ College at an early age.

In addition to the basic training, the young people have the opportunity to acquire various other certificates including Massage Diploma, Guide License, Graduated Translator for The Deaf, Language Certificates, Computer Certificates and others.
We also offer support for young adults who want to return to their villages after their training in CSF to help their local villages. Plans for "helping people help themselves" should be worked out together.

"We Are One Big Family"
... is the guiding principle and heart desire of the founders of the Children's Shelter Foundation Ulrike Meister and Joy Hanfaifa, who have remained loyal to their cause since its founding in 2006.
"Many of our children get for the first time in their lives love, warmth and security, and they are amazed and proud of all the things they can learn. Our children learn to get closer to nature, to experience and understand one's own soul and to care about each other. They are encouraged to recognize their own needs and later on their opportunities for the future. This is the basis for motivated learning and a happy life."

I 'm here for you:
- When you are happy, when you are sad, when you're angry - I perceive you, and I 'm here for you with all my heart. On this basis, grows love, trust and hope. We all long for it, we all experience a little " healing " in such an environment .
Latest project news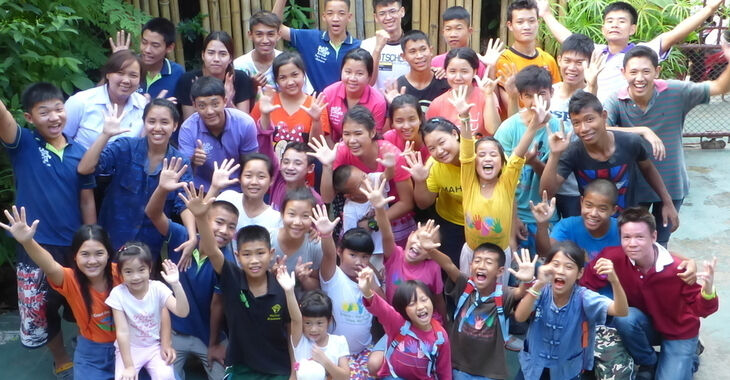 I received a payout of €1,730.62
Thank you so much for your donations.
We all had a very nice Christmas Celebration together.
Thanks to your help we were able to prepare the presents with warm Shirts, Sweets and some toys for our children and youngsters.
We were also able to pay for the School Uniforms in 2018 and further more your donations helped us to offer daily nutritious meals and medical care.

We really appreciate your help
All the best for you and your families
Children's Shelter Family
Ulrike Meister
continue reading
Contact
Lorenz-Luidl-Str. 24
86899
Landsberg am Lech
Germany


U. Meister
New message
Visit our website