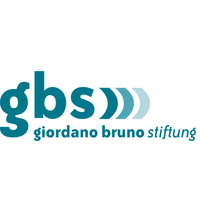 Giordano-Bruno-Stiftung
managed by M. Schmidt-Salomon
About us
What do the philosopher of science Hans Albert and the comic artist Ralf König, the primatologist Volker Sommer and the authors of children's books Janosch and Max Kruse have in common? What connects the former SPD top politician Ingrid Matthäus-Maier with the immunologist Beda M. Stadler, the neurophilosopher Thomas Metzinger or the astrophysicist Heinz Oberhummer; what do the evolutionary biologists Ulrich Kutschera, Axel Meyer, Eckart Voland and Franz M. Wuketits have in common with the authors Esther Vilar and Karen Duve? Answer: They all are members of the Giordano Bruno Stiftung (gbs).

The gbs is a think tank for humanism and enlightenment, which is aligned with the guiding principle of evolutionary humanism, and to which many prestigious scientists, philosophers and artists belong. The foundation's goal is to develop a viable secular alternative to existing religions and to help it become established in society. This aim is based on the belief that we cannot deal with the complex challenges of the 21st century using the religious paradigms of the past. We need a modern view of the world, compatible with the results of scientific research (particularly those of evolutionary biology and brain research), and which ethically is clearly oriented towards the individual's right to self-determination (as expressed in the General Declaration of Human Rights).
Latest project news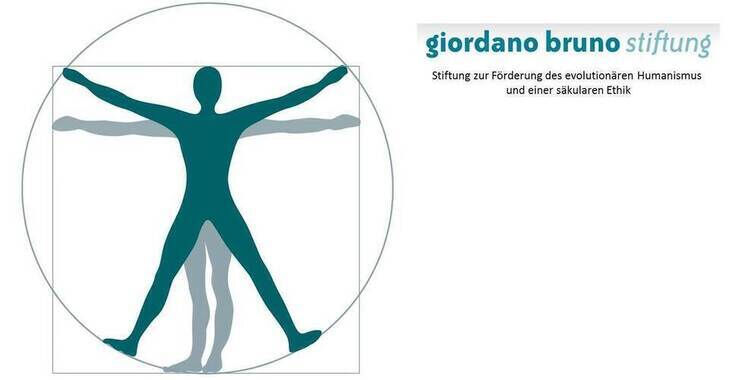 Wir haben 13.207,57 € Spendengelder erhalten
Die Spenden wurden/werden für die Öffentlichkeitsarbeit der Giordano-Bruno-Stiftung eingesetzt (Veranstaltungen, Projekte, Kampagnen, Broschüren, Websites etc.). Einmal jährlich erscheint der Tätigkeitsbericht der Giordano-Bruno-Stiftung, in dem die Verwendung der Spendengelder ausführlich dokumentiert wird. Seit 2019 erfolgt der Tätigkeitsbericht im Rahmen des "bruno."-Jahresmagazins, siehe:
 https://www.giordano-bruno-stiftung.de/bruno-jahresmagazin Weitere Informationen finden Sie in der gbs-Broschüre "Spuren hinterlassen: Dem Humanismus Zukunft schenken". Wir danken allen Spenderinnen und Spendern für ihre Unterstützung! 


continue reading
Contact
Auf Fasel 16
55430
Oberwesel
Germany


M. Schmidt-Salomon
New message
Visit our website