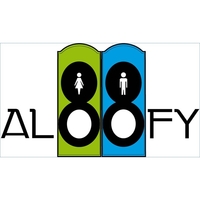 A Loo For You - Toilets for West Africa
managed by D. Hausdorf
About us
We dream of A Loo for You – Toilets for West Africa as a business that contributes to a considerable increase of the general quality of public health by
- running public, private and compound toilet units with a permanent, fee based cleaning service
- upcycling feces into compost, fluid fertilizer, and biogas
- operating a sustainable business in social, economic and ecologic terms
- aiming at the active damming up of diseases linked to poor hygiene

Our goal is to offer a workable sanitation business by combining commercial approach, supra-regional distribution, involving feces to the value-adding process of the business.

We want establish "A Loo For You" as synonym and a brand for cleanliness & hygiene in West Africa.

We want to see A Loo For You amongst this new generation of African entrepreneurs that challenged by increasing global shortage of resources search for innovative solutions on waste treatment, energy extraction and fertilizer production issues.
Contact
c/o Hausdorf, Wilhelm-Guddorf-Straße 24
10365
Berlin
Germany


D. Hausdorf
New message
Visit our website