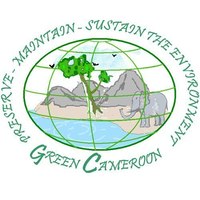 Green Cameroon
managed by M. Sone
About us
Green Cameroon is a small NGO in Buea that works towards environmental protection. It was founded in 2003 by a group of young Cameroonians who felt concerned about the level of environmental degradation and lack of interest and awareness on environmental issues that prevailed at the level of the population of Cameroon.

Green Cameroon was founded with a mission to conserve Cameroon's rich biodiversity by working on practical solutions to solve nature conservation problems. We pay close attention to sustainable development, rural community livelihood and contemporary environmental issues.

This NGO in Buea, South-West Region, was formed with a strong commitment to fighting for environmental protection in our communities on issues like deforestation, desertification, unsustainable farming practices, improper waste management and waste disposal methods, water scarcity, health problems linked to sanitation and general lukewarm attitude towards environment and nature conservation issues. Green Cameroon helps local community members to live better lives by improving on living standards alongside making scarce resources available for posterity.
Latest project news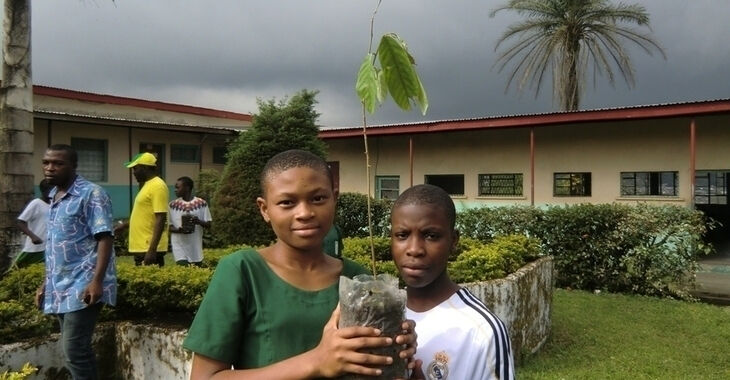 Latest news from Green Cameroon

Now, in the Orphanages, the Green Orphange Program Green Cameroon is currently running an intensive program in Orphanages in Buea sub-division. Every day, the children learn about the environment through theoretical and practical courses.




A Growing Team! Currently, 1 French, 1 Estonian, 1 German and 3 Cameroonian volunteers are engaged for Green Cameroon. But, recently the team has been joined by some graduated students from the University of Buea, highly engaged in environmental protection. They are now running the GIS and Green Orphanage programs. Discover the members of the team here.

                          


  Current Projects   Hope from the Farm!
Green Cameroon's Hope from the farm project aims at using agriculture as a means of fighting the high level of youth unemployment, high crime rates, high dependency ratio and rural exodus that is taking place in communities of the Mount Cameroon Forest Region. This project would encourage youths to get involved in agricultural activities and show them that farming can be a major source of income if practiced and embraced in a serious and systematic way. Read more about it here!



  Green Cameroon's Pig  Farm Project
Green Cameroon launched the pig farm project sponsored by the Australian Government at Vasingi village – Buea. An important Training on pig farming was held with guest speakers invited from the Ministry of Livestock. Its objective is to reach all the layers of the community, simultaneously on 4 main subjects: eradicate unemployment, poverty, hunger and to generate income. They did all address youth groups, farmers, women, and as many citizens as possible to see pig farming as a lucrative trade. Read more about it here
 

 
Green Sensitization Campaign on the National Youth Day! On the 11th of February (Cameroon's National Youth Day) 2014, Green Cameroon's team was present at Bongo Square with posters, books and other sensitization material to create awareness on environmental issues. Talks where given to interested persons while youths were involved in didactic games with lots of prizes won.



  Sensitization Campaign during the Mount Cameroon Race of Hope!
Setting an example during the mount Cameroon Race of hope, Green Cameroon seeks to inspire Cameroonians to be environmental champions. The main objective was to transform sports so as to make it collectively electricity independent, water neutral and have zero waste by 2025. In addition to the environmental and social benefits, the initiative was to promote love for sport.
 
 
  Geo Information for Environmental Management Green Cameroon is proud to announce the introduction of GIS and Remote Sensing technologies to interested and capable partners and apply with them these technologies to address local environmental issues (learning by doing). This will involve short theoretical training session on GIS and RS which will begin with a workshop on the 29th of July, 2014 at the GIZ office in Buea. Interested and capable individuals, partners and organizations are free to contact Green Cameroon to participate.




Green Cameroon on the radio! Green Cameroon did produce a series of radio programs on environmental issues. Edith Atoneche, journalist at CRTV Radio invited Green Cameroon to her 'Planet Watch' program.
All listen to "Planet Watch", Wednesdays at 9:30pm on the Radio Buea, frequency 94.5 FM!

Antioch University(USA) Students Visit! Green Cameroon accommodated students from the Antioch University accompanied by Dr. Bechem a lecturer in the University of Buea on an exchange program between the two institutions to create a global and diverse learning environment. Read more about ithere




  YAN Club Interns! Three Students from the Youth Action Network (YAN) club just completed a month internship program with Green Cameroon. Their internship program was based on acquiring professional skills in a work setting; observe how having a good knowledge of using social Medias and sites can be useful in a professional setting and to experience Boss-staff relationship.
They were involved in many outdoor activities such as cleaning up campaigns and Visitation of farms.




continue reading
Contact
P.O.Box 96 Upper Court Buea South West Region
Buea
Cameroon

M. Sone
New message
Visit our website