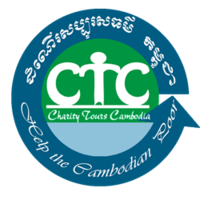 Charity Tours Cambodia
managed by Nhan U.
About us
WELCOME TO CHARITY TOURS CAMBODIA

Charity Tours Cambodia is a unique charity organization whose base are the tour operator services. We believe in fighting poverty and social ignorance through tourism and volunteering. It was founded to create more opportunities for poor families, orphans, disabled and in particular to allow poverty stricken children to study so that they have a better chance of creating the life they desire.

We provide different programs such as shelter, healthcare, nutrition and education which are funded by our tour- and booking services.

Every profit that is made, flows directly into one of our charity programs so if you book with us, it's a win win situation. While you enjoy Cambodia through our tour- and booking services, a poor Cambodian enjoys a chance to a better life through one of our charity programs.

VISION
Improve lives of underprivileged rural Cambodians while conserving and cultivating their lifestyle.

MISSION
Encourage every tourist and volunteer to participate in worthwhile work to develop our country.
We expect that doing this kind of voluntary work will in time become the norm.
As more and more people join us, we aim to connect and create a multi-national community with a passion to serve, to learn, to understand, to teach, to inspire, and to be inspired.

VALUES
Learning, Friendship, Honesty, Compassion and Empathy.

OBJECTIVES
1. Improve healthcare and nutrition
2. Provide education and create new opportunities
3. Develop the environment and build and repair shelter
4. Improve people's economic situation

Families who benefit from our programs will be able to gain proper incomes, food, shelter, healthcare, basic hygiene, education and (vocational) skills that will allow them to create a better future.


SIEM REAP AREA
As most people know, the most popular tourist destination in Cambodia, is Angkor Wat in Siem Reap. Angkor Wat is considered to be #7 on the list of World Heritage treasures. Every year the number of visitors increases, from 118.183 in 1993 to 3.584.307 in 2012.

Despite the prosperity that this brings to Siem Reap town, the residents of Siem Reap province still have high levels of poverty, with 36,6% of the population living below the poverty line. The average incomes in these surrounding areas can still be lower than 30 USD per month, which is not enough to live by.

We at Charity Tours Cambodia believe in fighting poverty through ecotourism. We recommend you to read further on our website to find out more about the way we work.
Latest project news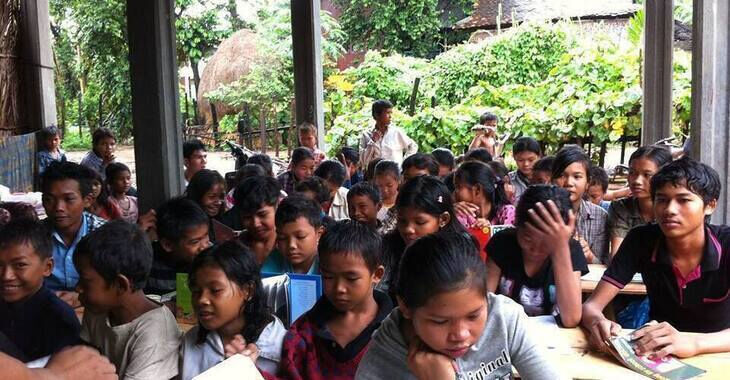 I triggered a payout for these needs:
Hi there, Please Kindly help to transfer this donated amount to our bank account as listed in order to pay for the rest of our monthly teacher salary. kind Regards,Nhan
A donation amount of €42.00 was requested for the following needs:
Budget for teacher's salary (one year) €42.00
continue reading
Contact
Samdech Tepvong
Siem Reap
Cambodia


Nhan U.
New message
Visit our website