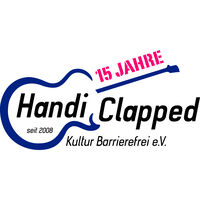 Handiclapped-Kultur Barrierefrei e.V.
managed by P. Mandel für Handiclapped
About us
No matter if rock, hip-hop or blues: Handiclapped organizes accessible live music events since 2008 in Berlin and Brandenburg. Artists with and without special needs make music together for a similarly inclusive audience. At least one band with and one without musicians with special needs share the stage. This creates joint cultural experiences at eye and ear level with music as a common language.

Handiclapped organizes affordable concerts that take place early in the evening and in barrier-free locations. They turn into occasions where truly inclusive moments become reality. The joy of music unites people on, behind and in front of the stage.

Additionally, the Berlin based charity regularly organizes dance and band workshops and ones a year a "Live Music and Inclusion Congress", with participants from all over Germany. The own Handiclapped Band rocks at around 20 concerts each year.

Come and join one of our concerts to feel the unique atmosphere and to meet new friends!
Latest project news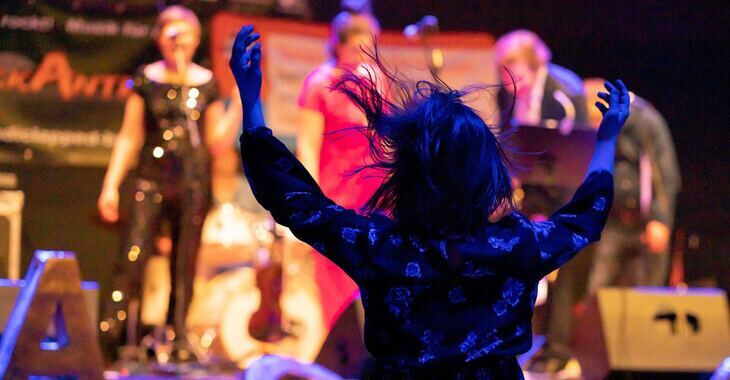 Wir haben 311,02 € Spendengelder erhalten
Zum Europäischen Protesttag zur Gleichstellung von Menschen mit Behinderung konnten wir eine Kundgebung im Pfefferberg durchführen. Eintritt war kostenlos. BRIGHT MADNESS und Supa Star Soundsystem traten auf.  Schirmherr:innen Ulrike Ehrlichmann (Behindertenbeauftrage von Kreuzberg/ Friedrichshain) und Christian Peth (Der Paritätische Berlin) sprachen Grußworte.  Mog EV führte einen Inklusionsquiz durch. dynamis e.V.  organisierte eine tolle Kunstaktion zum Mitmachen. Teilnehmende konnten in Wort und Bild eigene Wünsche und Forderungen für die Gleichstellung von Menschen mit Behinderung geäußert.
Falls Ihr nicht dabeisein konntet, könnt Ihr dank Rockradio.de hier nachschauen:https://www.youtube.com/watch?v=UF4r-jvbtRs
https://betterplace-assets.betterplace.org/uploads/project/image/000/019/266/304205/limit_600x450_image.jpeg

https://betterplace-assets.betterplace.org/uploads/project/image/000/019/266/304206/limit_600x450_image.jpeg

https://betterplace-assets.betterplace.org/uploads/project/image/000/019/266/304207/limit_600x450_image.jpg







continue reading
Contact
Weitlingstr. 70
10317
Berlin
Germany


P. Mandel für Handiclapped
New message
Visit our website