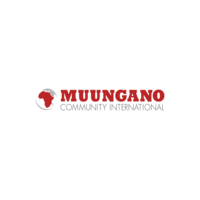 Muungano International
managed by F. Macharia
About us
Creating a better world

Muungano Community International is a non-profit organization based in Nairobi, Kenya. Muungano was started by Kenyan locals and is supported by an international network of volunteers. We place volunteers from around the globe looking to make real difference in the lives of poverty stricken communities throughout Kenya. Many of our community volunteer projects are focused on improving the lives of displaced children and youths through healthcare, mentoring, community outreach, agricultural, education, sports, and fund-raising initiatives.

Part of volunteering is also about the sharing of culture, ideas, and experiences. An important goal of our organization involves the exchange of cultures from around the world to create a unique cultural experience for our volunteers and the communities in which they serve.

Many international organizations throughout Africa have very high volunteer costs making it hard for most people to get involved. Our goal is to keep volunteer costs low in the hopes to attract more international volunteers to Muungano Community International and to Kenya. Additionally by keeping our organization costs low we can put more resources into the communities we serve which provides more food, school supplies, education fees, healthcare, room and board, and opportunities to the many children our organization helps support.