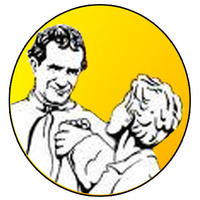 Don Bosco Anbu Illam
managed by Amalorpavaraj A.
About us
PROFILE OF DON BOSCO ANBU ILLAM (DBAI)
MULLUVADI GATE, SALEM - 07
01. Introduction
The Salem Don Bosco Anbu Illam Social Service Society is the non-profitable organization which works for the integral development of the youth who are at risk. It was started in the year 1988 mainly to work for the street children, working children and for marginalized youth who were in need of care and protection and for their wellbeing through proper rehabilitation. After having worked about twelve years with the marginalized people at the grass roots level on 27th September 2000 it was registered as an independent social service society under Tamil Nadu Society Registration Act 1975. At present it has recognized by the district administration and by other non-profitable organization that serves for the youth at risk and as one of the leading child rights organizations in Salem district.

02. Vision
The vision of the organization is "Creating a just and equal society based on harmony and universal brotherhood where child rights are ensured". To achieve this vision, the organization has an effective rehabilitation package such as shelter home, child line and home link for these vulnerable children namely, street and working children, missing and trafficked children and HIV/AIDS affected and infected children which comprises of their Rescue, Restoration, Rehabilitation and Reformation

03. Mission
Don Bosco Anbu Illam, Salem is a catalyst organization that will increase the cooperation and collaboration of people's organization and empower the community by making sure equal and standard education for all, create employment through vocational training, create awareness and sensitization about the human rights and make people take part in governance through networking with NGO's and Community based organization (CBOs) for the eradication of social discrimination among the people in order to create the just and equal society based on harmony and universal brotherhood where child rights are ensured.

04. Children whom we serve:

04.1 Street Children
Rag pickers
Runaway Children
Pavement Children
Prisoners Children
Begging Children
Any child in need of care and protection.

04.2 Working Children
Children never enrolled in school
Drop outs
Children in Silver Chain making
Children in weaving industries
Children in Hotels
Slum children
Any child not in school

04.3 Missing and Trafficked Children
Runaway Children
Vagrant Children
Unaccompanied Children
Missing complaints
Any child bought or sold for income

04.4 HIV/AIDS Infected and Affected Children
Orphans
Destitute Children
Semi orphans
Infected Children
Discriminated Children
Any Children affected or infected by HIV/AIDS

05. Service we offer to the Children
05.1 Rescue
Child Line - 1098
Child Right Protection center at Bus Station
Tracking the children along railway tracks
Anti-trafficking committees
Highway mobile committees
Support groups at bus station and in railway station

05. 2 Restoration
Child welfare committee
Home placement
Psychological Parents
Sponsor Parents
Village watch dog committee
05.3 Rehabilitation
Shelter and recreation
Counseling
Formal and non-formal education
Supplementary education
Vocational training
Career guidance
Job placement

05.4 Reformation
Street Children Alumni Unit
Children parliament network
Federation for social justice
Human/child right forums
Positive Network

06. Child Right Protection Services:
06.1 Street Contact Centre
The Child Right Protection Centre is working for the rehabilitation of the runaway and trafficked children in and around Salem. We have two street contact centers one in new bus stand and another is in railway station and efforts have taken to establish another street contact center in the old bus stand. Through these street contact centers nearly 7,500 children have been rescued and rehabilitated.

06.2 Child Line
Child line (1098) was started in the month of April 2002. It is 24 hours emergency and toll free telephone service for the children who are in difficult circumstances in Salem district. Child line provides protection, medical aid, security and safety for the children who are in need of care and protection. With the help of this (1098) free line service anybody can contact child line in view of helping the children who come to the street and who are in need of care and protection. Through this service 1452 children were given shelter, 109 children were given medical treatment, 1541children were placed again in their family, 242 children were rescued from various difficult circumstances, 302 children were given emotional support and guidance and 578 children were give educational help. This programme is supported by the ministry of children and women development of India.

06.3 Home Link
Home link is a unique website which was deliberately designed to create a link between the missing children and their parents and to serve the children better especially for those who are in difficult circumstances.

06.4 Shelter Services
There are three shelter homes for the children. One is located at the foothills of Yercaud, another one is at Mulluvadi gate in Salem and the third is in Nilavarapatti which is 10 km away from Salem. The children referred by the child right protection centre and the child line and HIV/AIDS infected children are taken care by these homes by providing food, accommodation, clothing, medical aids, recreational facilities, formal or non-formal education, spiritual and moral activities etc. The children are accommodated in the shelter home till they complete their formal or non-formal education. At present nearly 100 children are given accommodation and other necessary facilities in the shelter homes.

07. Educational Services
07.1 Drop out Centre
From our previous experiences we learnt that children from the group of 13 – 18 are the height rate in the drop outs. Since there was no alternative system to continue their education they find difficult to complete their studies and they start to earn for their livelihood. Hence, the drop out center was established to provide opportunity for the drop outs to continue their education. Drop out children are enabled to write their 8th Std, 10th std, and 12th std by preparing them to appear for their exams. At present there are about 35 are studying in this centre.

07.2 Night Schools
Getting quality education is the prime and fundamental rights of every child on earth. Due to negligence in the implement of the government schemes and the economic condition of the family children were denied their right to get quality education. Releasing the magnitude of the problem we have identified 12 slums and night schools are being organized to ensure quality education for them and to create an opportunity to study better and eventually to go for higher education.

07.3 Vocational Training Centre
In our operational areas, we found that the majority of the youth are working for low wages, because of their unskilled nature. In order to empower the youth socially and economically vocational training are provided to them.

07.3.1 Tailoring
To empower the young women, tailoring course has been organized for them. Every year 120 young women are benefiting through this training. They have been provided cloth and other necessary materials for the training. After the training some got tailoring machine from the government and some are placed in different export textile unit for jobs and they get reasonable salary to maintain their family without any dependency.

07.3.2 Computer Skill Training
In today life situation accuracy and efficiency are spoken of much and given much importance. Obviously the semi and unskilled people are become inefficient due to lack of opportunities and find difficult to compete the other in business and in life. Aware of this complex situation that is exist in our operational area in net work with professional training center we have initiated a short term job oriented computer skill training for the slum youth those who are interested and committed themselves to come up in life. Last year nearly 60 youth have been benefited from this training.

08. Community Based Organizations (CBO's)
08.1 Children Parliament
The children parliament functions same as the national parliament. In the children parliament they identify some of the social problems in their area and come out with different suggestions to address the problems. In order to rectify the situation they also pass the resolutions in the parliament and give it in black and white to the government officials. They also follow up the issue till some action is taken on the same. The status of the children parliament is given below.

08.2 Young Men Groups
The youth pulse of the nation and the backbone of a country. They have so much potential that they can achieve what they want. But in our operational area it was not the case. They were not able to come out and achieve anything. But now, due to our intervention they are able to come out of themselves and to fight for their social rights. They have joined in the people's federation and they are able to identify the problems of their area and find solution to solve the various issues. The status of young men groups' is given below.

08.3 Young Women Groups
The situation of our young women in our area is very pathetic. They are at a greater risk that the other groups in the society. Being girl their lives are always in danger. They always face the problem of sexual exploitation. In the working areas they are sexually man handled and ill-treated. Their life always hangs by a needle. But after creating much awareness through the people's federations today many women are feeling secure. They are able to fight for their rights. Thus the participation of the young women in federation is prominent. The status of the young women groups is given below.

08.4 Women Self Help Groups
In the past women were considered as weaker section in the society. It is not the case anymore. After much awareness and trainings they get organized themselves. They save a lot and don't depend on others for their economic security. Now they have become an agent for social transformation. It is they who are in front to fight for their rights in the society. They take an active part in all the activities of people federation. The status of the women groups is given below.

08.5 Citizen Forum for Human Rights
Citizen Forum for Human Rights was formed mainly to raise their voice against issues that are associated with child rights and human rights violation and to bring constructive changes in the society. Citizen Forum for Human Rights is consist of children parliament, youth group, young women group , women group and other like minded people form governmental and nongovernmental organizations in the society who are highly motivated and committed their life to work for the well being of the children and most vulnerable people in the society. The status of the people federation is given below.

09. Trainings and Camps
This year we have organized number of trainings and camps for staff as well as children to develop their skills and to increase their effectiveness in the execution of different activities in the our operational area namely training on Fact Finding, Juvenile Justice Act, Formulation of the Policies for the organization, Exposure visit and summer camp for the children. Staff, children youth and women groups' members have benefited from these above mentioned trainings.

10. Network
To deliver quality service to children and young at risk DBAI has got incredible and well-built network with governmental and other nongovernmental organizations like Child line Foundation of India, Young at Risk (YaR) national level network, Home link, various departments in the district administration, Child Welfare Committee (CWC) district level Children Parliament Network, Citizen Forum for Human Rights and other nongovernmental organizations that work in line with the objectives of DBAI.

11. Conclusion
DBAI from its inception has made several remarkable interventions in the life of children who are in need of care and protection and people who are vulnerable and most neglected in the society. Today it has become one of the well-known organizations in the district that offers quality services for young at risk. The organization was recognized and awarded by other organizations that of similar in nature for its outstanding performance. After having worked for number of years for the well-being of children and youth we have realized that they are still remain in the periphery of the society. Therefore it is high time to have a new outlook about the problems and to make a shift from welfare approach to issue based approach and to find practical solution for some of the problems that are exist in our operational area in order to uplift the most vulnerable section of the population in the pinnacle of the society.
To reach out many more children and marginalized youth of this sort who are in need of our quality service and to reintegrate them in to the main stream of the society we are looking for your generous help and support. Last week I had a glance of your website and I have come to know that you are very much interested to give financial assistance for the genuine catholic organization. Hence I would request your kind self to extend your support to serve better for the above mentioned vulnerable children in the society so that they may have better knowledge and better future. If we get your financial assistance for our work I would be grateful and I assure that the amount would be spent only for the cause for which it would be given. Awaiting for your favorable reply.

Thanks in anticipation for your kind consideration of my appeal.
Yours truly,
Fr. Amalorpavaraj Sdb.,
Director
Don Bosco Anbu Illam,
230, Brett's Road
Mulluvadigate
Salem – 07.
Contact
Brett's Road, Mulluvadigate.
636007
Salem
India


Amalorpavaraj A.
New message
Visit our website