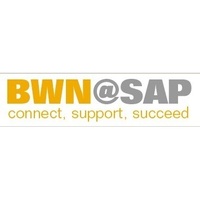 Business Women's Network @ SAP
managed by Ina d.
About us
The Business Women's Network (BWN) is an employee-driven network that provides opportunities for women at SAP to share their professional insight, support other women, and influence SAP on diversity issues.

Charter

1. Foster an inclusive atmosphere at SAP where women employees' full potential can be realized.
2. Drive and expand women's leadership skills, career development opportunities, and business acumen.
3. Strengthen and extend our professional network by building mutually beneficial relationships, both inside and outside of SAP.
4. Enhance SAP's reputation as an employer of choice, in order to attract and retain top female talent.
5. Encourage visibility of female role models at all levels at SAP.
6. Contribute to SAP's social sustainability objectives.