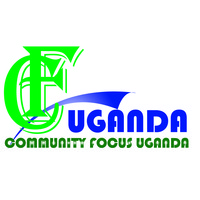 community Focus Uganda
managed by C. Aongat
About us
Community Focus-Uganda (COF-UGANDA) is not for profit grass root organization initiated in May 2012. The organization was formally incorporated and registered to operate in Uganda as NGO in August 2012. COF-UGANDA works to contribute towards community driven approach for sustainable development through four (4) main interventions namely; Education, Food Security and Agricultural Livelihoods, Health and Nutrition and HIV/AIDS. COF-Uganda will also conduct Human Rights awareness and promotion through advocacy campaigns.

To achieve these core objectives, the organization works very closely with the community at grass roots in collaboration with the government structures both at local and national levels, international, national non-governmental and community based organizations sharing the vision for humanity in Uganda or elsewhere in the world. COF-UGANDA recruits membership virtually around the community it works and members who share the vision of helping one another.
The strategy to realize our mission lies in community involvement during problem identification, planning, implementation and program evaluation process. COF-UGANDA believes that to change community attitudes and strengthen their skills and knowledge, there is need to take into account their potential and involvement to become a just, enlightened, healthy and democratic community free from hunger, disease, poverty, and all forms of exploitation based on age, sex, religion, asset ownership and ethnicity.
COF-UGANDA engages in advocacy programmes relevant to its expertise and is open to partner with experts in advocacy to best serve vulnerable communities.
Contact
Lira road-Nakatunya ward
Soroti municipality
Uganda


C. Aongat
New message
Visit our website