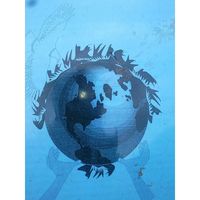 Jesus Deliverance Revelation Internatonal Ministry
managed by e. victor
About us
Greetings to you in the name of our Lord and Savior Jesus Christ . My name is Evangelist Victor Osazuwa ,the senior Pastor of Jesus Revelation Deliverance Ministry Located in Nigeria

Currently we shall needing some food stuffs ,like rice,canned milk and Multivitamin capsules.
Generally we shall be needing some food stuff to feed the hungry for now.
We shall be needing 1500 pounds for now. But we will appreciate if we have food and medicine donors .
Contact
First transformer,opposite nomayo house,nomayo street ,off upper sokponba road ,benin city
Benin City Edo State
Nigeria

e. victor
New message
Visit our website