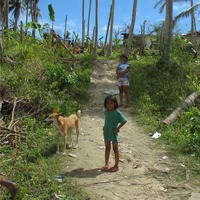 U Are Not Alone
managed by L. Weber
About us
A crowdfunded, all-volunteer grassroots aid project for victims of Typhoon Haiyan in the Philippines, designed so that 100% of donations go to those in need of assistance in the form of effective, direct aid. Reconstruction assistance, food aid, and medical aid will be provided. In addition, Filipinos affected by the disaster will be given a multimedia platform to communicate with the outside world and donors will be able to closely follow the project via video clips and blog articles illustrated with photographs.

Driven by the desire to provide concrete, direct, and sustainable relief and reconstruction aid to the Filipino people, a blogger, a film-maker, and two photographers decide to launch a grassroots-driven aid project, volunteer months of their time and work to collect relief funds, travel to the Philippines, and spend the relief funds on location, thus personally ensuring that they have maximum impact.

In order to combat the forgetfulness of the news cycle they decide to document the relief effort via a multimedia project that will allow aid donors to be directly connected and ensure that aid recipients have a voice. During a two month time period, aid will be provided in regions where little aid has arrived; roofs will be rebuilt, emergency shelters will be constructed, fishing boats replaced and repaired, school supplies and urgently needed food and medicines provided. The entire effort will be documented on a blog with regular illustrated blog updates and video clips, in which the affected Filipinos tell their stories and the relief efforts are shown. This will allow aid donors to see just how significantly their generosity is helping people and how even a little aid can go a long way:

A mere seven dollar (~ 5 Euro) donation will provide enough food for a Filipino family of four to survive one week.
100 dollars (~ 70 Euro) can buy all the materials needed to repair a destroyed roof on a family home.
A few hundred dollars will provide enough materials to repair the roof of a school or orphanage, or to repair a small fishing boat, thus providing income to an entire family.

This relief and reconstruction project's short term goals are to provide as much direct aid as possible to people in need, in a manner that has the greatest impact, purchasing as many relief goods and reconstruction materials as possible locally, thus also providing indirect relief by stimulating the local economy. This will be done in an unbureaucratic, grassroots manner; without the considerable administrative costs that relief efforts by large organizations are often subject to, while simultaneously allowing aid donors immediate insight into the aid efforts and giving aid recipients a voice. We want to show how just a few people, armed with a vision and personal drive, can have a large impact and significantly contribute to improving the lives of others.

The project's long term goals are to generate more publicity and, ultimately, more and improved relief and reconstruction efforts for the people affected by the Typhoon, by making and distributing a documentary film about the aid project and presenting project photography in exhibitions, from which the proceeds will go to additional relief efforts. We want to further a sustained awareness of the situation in the Philippines, so that this severe tragedy won't become, as the United Nations fears, the forgotten catastrophe.
Latest project news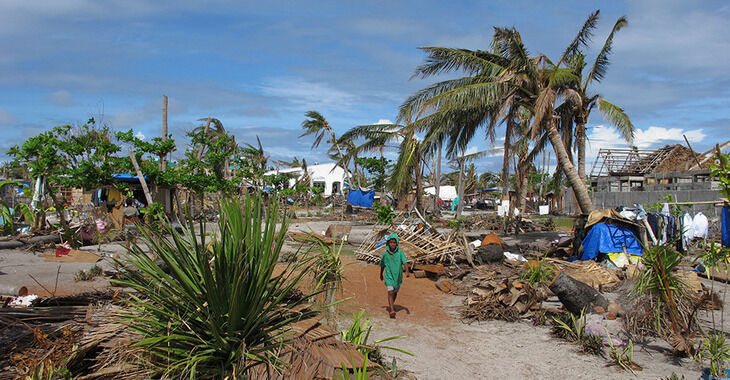 Spendengelder, die nicht mehr für das Projekt ausgegeben werden können
Liebe Spender,
bei Projekten, bei denen Spendengelder über einen langen Zeitraum hinweg nicht angefordert wurden, sehen das Gesetz und unsere Nutzungsbedingungen vor, dass die Spenden von der gut.org gemeinnützigen AG (Betreiberin von betterplace.org) zeitnah für deren satzungsmäßige Zwecke verwendet werden müssen.

Deshalb setzen wir die noch nicht verwendeten Spendengelder für diese Zwecke ein

Vielen Dank für Eure Unterstützung,
das betterplace.org-Team
continue reading