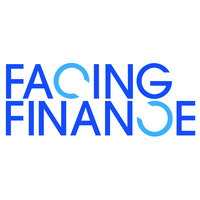 Facing Finance e.V.
managed by J. Schulz
About us
The aim of Facing Finance e.V. is to support the transparent and sustainable use of financial resources by encouraging investors, financial institutions, and the public to divest from companies and projects linked to human rights violations, labor rights violations, environmental destruction, controversial weapons, and/or corruption.

As the coordinating charity of the international Facing Finance campaign, Facing Finance e.V. is supported by a strong network of international organizations, partners, and researchers located around the globe (e.g., from Germany, the United States, Belgium, Poland, the Netherlands, Tanzania, Malawi, Namibia, Mozambique, and South Africa). This network allows us to conduct in-depth, first-hand field research at the local level into many controversial companies – and saves us a lot of money in travel costs. Furthermore, to ensure professional, accurate, and impartial reporting of investors and their controversial investments, we consult an external, independent economic research agency (Profundo) for our financial data.

Facing Finance e.V. focuses on questions like, "How much do companies really pay in taxes every year?" and "How many financial institutions participate in food speculation?" because the answers to these questions often point to the profiteers of human rights violations and environmental destruction that are hindering sustainable development. Facing Finance e.V. concentrates especially on the following sectors:

(1) Controversial Weapons: We look for investments in controversial weapons that threaten civilians and humanity. These include nuclear weapons and weapons that are banned under international treaties like landmines and cluster munitions. We are also closely monitoring investment in the development of fully autonomous weapons;

(2) The Extractive Industries: We look for investments in mining projects that violate human rights, labor rights, and the environment. This includes investments in mining operations and controversial energy extraction methods (e.g., "Fracking") that have serious health impacts on local populations and workers; mining operations that resort to bribery, corruption, and/or union intimidation tactics as a means of quelling workers and local populations into forfeiting their civil, political, or human rights; and mining operations that cause serious and irreparable harm to the environment and/or indigenous groups;

(3) Controversial Monocultures: This includes investments in agricultural ventures that are involved in resource-grabbing efforts; attempts to monopolize agricultural markets; ventures that threaten a region's biological diversity, food security, and state food sovereignty; ventures that participate in forced displacements of local residents or indigenous groups; and ventures that violate labor rights (e.g., via excessive overtime, debt bondage/slavery, or child labor practices);

(4) The Electronics Industry: We look for investments in companies with instances of child labor, debt bondage/slavery practices, poor or hazardous working conditions (including excessive overtime hours), and companies that make use of conflict minerals along their supply chains; and

(5) The Garment Industry: We look for investments in companies that cause environmental destruction through the illegal dumping of textile processing chemicals and dyes and companies that permit, ignore, or neglect to remedy instances of child labor, debt bondage/slavery, poor/ hazardous working conditions (including excessive overtime hours), and/or union intimidation along their supply chains.

Despite receiving billions of Euros in investment every year, these sectors still pose some of the greatest threats to ending extreme hunger and poverty, protecting the environment, and ensuring sustainable development. At Facing Finance e.V., we believe that the transparent and sustainable use of financial resources is the key to achieving these goals and stabilizing markets (e.g., avoiding market crashes and spikes in food and commodity prices).
Achieving these goals requires awareness and accountability on two fronts. Financial institutions often provide the highest levels of financial support to controversial companies and projects, but many do not see the need to establish, implement, or reform investment policies. While it is important for financial institutions to become aware and accountable for the repercussions of their investments, it is equally important to understand the role of regular people – bank clients, investors of all levels (including pensioners), and the general public – in achieving this change. Put simply: banks and financial institutions will reform their investment policies when their clients and shareholders demand it.

That is why Facing Finance e.V., along with its campaign partners, has been (in addition to their other campaign activities – see our website at www.facing-finance.org) publishing and distributing the "Dirty Profits" reports to financial institutions, investors, concerned organizations, and the public since 2012. By raising awareness, we also hope to increase accountability and demand for change.

Help us to raise awareness and increase accountability by donating to our "Fund the Dirty Profits III Report!!!" project.
Latest project news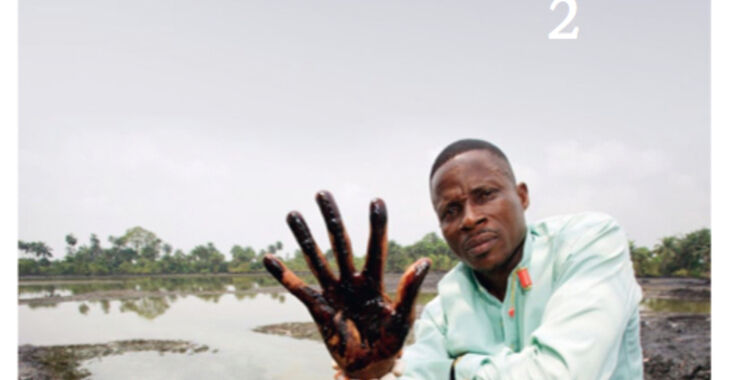 Jahresrückblick 2014 FACING FINANCE
Liebe Unterstützerinnen und Unterstützer,

im Dezember 2014 haben wir unseren dritten Dirty Profits Bericht veröffentlicht. In dem Bericht analysieren wir die finanziellen Verflechtungen zwischen 25 kontroversen Unternehmen und 24 Finanzdienstleistern, die sich auf insgeamt 140 Milliarden Euro belaufen.
Hier können Sie Dirty Profits abrufen:
http://www.facing-finance.org/files/2014/12/Facing-Finance_Dirty-Profits-3_2014_EN_online.pdf

Unseren Jahresrückblick 2014 finden Sie unter
www.facing-finance.org/files/2015/01/FF_Jahresueberblick_2014.pdf

Herzlichen Dank für Ihre Unterstützung!

Ihr FACING FINANCE-Team

continue reading