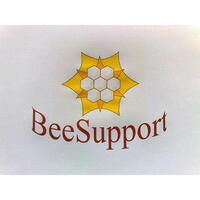 BeeSupport Foundation
managed by E. Michaelis
About us
BeeSupport Foundation assists farmers in African countries who have engaged in beekeeping in order to improve their livelyhood. Beekeeping contributes to better nutrition and higher income for rural families and to the conservation of the natural environment. Bees are essential for polination of most wild plants and trees. Most fruit and vegetables depend on bees and agricultural yields improve through good pollination. The beekeepers harvest honey and beeswax and other bee products for their own consumption and for sale.

BeeSupport has currently two partner organisations: Kutsungirira Beekeeping Society (KBS) in Zimbabwe and Rwenzori Mountains Development Association (REMODA) in Uganda.
Both NGO's have been founded by members of the local community and are carried out by local people.
They both organize beekeeping training for men, women and youngsters. KBS also has a training programme for AIDS orphans, who gain knowledge and skills in beekeeping which gives them income to go to school and better perspectives for the future.
BeeSupport functions as a mediator for it's partners to raise funds for the training programmes and the neccessary facilities.
Beesupport informs Dutch and International organisations and the general public about the work of these projects and the positive impact beekeeping has on the lives of (African) rural communities and the diversity of the natural environment.

BeeSupport was founded in December 2004. The contact with Kutsungirira Beekeeping Society started in 1997, when Ellen Michaelis met the Zimbabwean hobby beekeeper Michael Hlungwani. His dream was then to become a full time beekeeper and have a good living from that. There was al lot of interest for beekeeping amonst other community members. Together with his wife Miriro and 8 neighbours Michael founded the first beekeeping club. Meanwhile 200 people have been trained and there is still a long waiting list.
Latest project news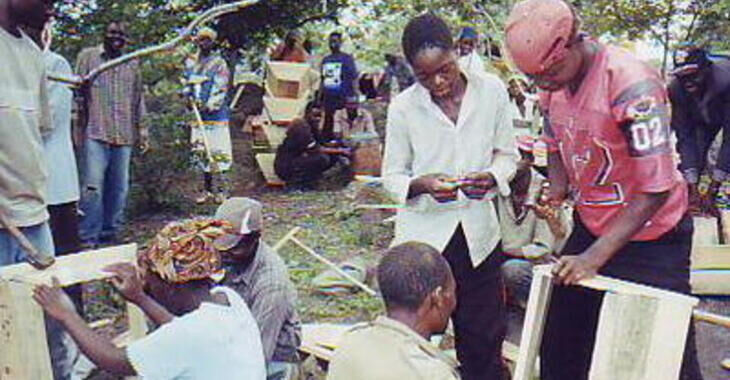 I triggered a payout for these needs:
The donations will be used to furnish one of the rooms in the hostel of Kutsungirira Beekeeping Training Centre.
As long as there is are not enough beds and bedding the course participants have to bring their own mats and blankets and sleep on the floor. The participants are very motivated to learn as much as possible. A good rest at night is vital to help them profit fully from the training so that they can start beekeeping immediately after the course.
A donation amount of €77.00 was requested for the following needs:
beds €75.00Blankets and sheets €2.00
continue reading
Contact
Tussen de Bogen 48
Amsterdam
Netherlands


E. Michaelis
New message
Visit our website