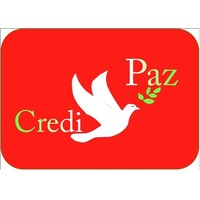 CrediPaz
managed by Carla F.
About us
The CREDIPAZ is a non profit institute that furnishes microcredits to the people that live in the Favelas in São Paolo. Founded in 2009 by Lorian von Fürstenberg after her meeting with Professor Muhammad Yunus, whom received the Nobel Peace Price in 2006 "for his efforts through microcredit to create economic and social development from below".

The institution Credipaz gives loans to different and many deficient comunities in São Paulo with a solidary methodology with strong human values.

This institution is mainly the result of generous people that work for it.
It has started with three volunteers and a very simple structure.
The loans are given to solidary groups of 4 to 6 people that form and cooperate in a comunity, through our weekly meetings with them. These meetings emphasize the values and collaboration between the workers.

The first loan of R$300 is given to every member of the group. This amount of money raises if they are able, through their work, to repay it.

We accept any kind of people, adults, young and old people. We have saved adolescents that lived in the streets, used drogs and violence, we have helped families to have houses and many people cured from depression. The stories are emotional and impressive.

The first loan of R$150 was given in 2009 to the Sape comunity which is in a favela of Sao Paolo to 11 associates that today have their own commerce and continue to work.
We are proud to have today 850 women and 150 men working.

This service is born from the hope to pull out the best qualities of any person, to help them find themselves.
Our aim is to reach more needing comunities in order to transform our history, their history and reducing the percentage of violence and abandonment.
We count on your generosity to continue expanding this precious work !
Contact
Av Otacilio Tomanick 1.555
05363-101
Sao Paulo
Brazil


Carla F.
New message
Visit our website