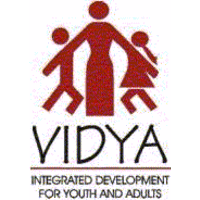 Vidya
managed by S. Prakash
About us
Vidya is a Non Government Organization registered under Societies Registration Act XXI of 1860. We are engaged in working for the education and empowerment of women and children of the urban slums of India., mainly concentrating in Delhi, Mumbai and Haryana.

We are happy to share with you that after 25 years of sheer hard work and teaching children and women in various rented spaces, we have finally managed to raise some funds to fulfill the dream to build a school for our children in DLF, Gurgaon, India. The construction of the school is going on in full swing and we expect it to finish and be operational by the end of the third quarter of this year.

Vidya has worked hard to make the dream come true by creating an affordable school where facilities and education are at par with the best public schools across the country, where less privileged children living in slums, villages and other less developed communities can get educated, raise and realize their potential and have a fair opportunity to realise those dreams and get uplifted. This school will give a new shape to the lives of the children and women of the urban slums. These children are the future of our country and we want to provide them the best facilities through the Vidya School in DLF.
Contact
D-2/2442, Vasant Kunj
110070
New Delhi
India

S. Prakash
New message
Visit our website