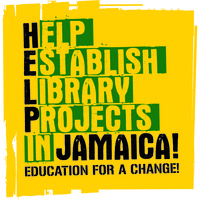 HELP Jamaica! e.V.
managed by H. Keding
About us
HELP Jamaica! is a registered non-profit organisation founded in 2008 in Germany and 2009 in Jamaica.

HELP Jamaica! establishes and supports libraries and education projects in needy Jamaican communities and aspires to provide free education – especially for children and youths who otherwise don't have access to books and computers.

We believe in inspiration and qualification! We aspire to provide the youths who are attending our facilities with education, counseling and encourage them to believe in their talent and skills. This will increase their chances to find jobs, encourage them to use their creativity, inspire them to become entrepreneurs and start businesses or support them in their aim towards higher education. Our programs wish to encourage young people to develop alternatives to a life determined by frustration, drugs and violence and thereby help them to find ways to break the vicious circle of poverty, violence and crime in which so many young people grow up in the inner-city communities.

The first HELP Jamaica! Education Center in Cassava Piece, Kingston 8, opened in February 2011.
The Center provides free access to books, computers, the internet and educational programs to children and adults and therefore enhances the vocational perspectives of the individuals. HELP Jamaica! is free of political association or any other biases to guarantee that the Center is a friendly, peaceful and violence-free place that welcomes everybody to learn, to engage in educational activities and to be creative.

The center-library offers a comprehensible book collection with specialization in children books with Caribbean, African and African American background, educational books, biographies of inspiring personalities as well as guidebooks on parenting and youth development.

The Center offers homework assistance and free exam preparation (CXC/GSAT) courses on a daily basis. Reading and literacy support, art and craft courses, Math, English, Spanish and Social Studies classes, outside activities, spelling, drama-class, football, as well as yoga, guidance counseling sessions are part of the program. In our newly established computer lab with 15 computers we provide computer classes for adults and children which are conducted by trained staff.

The Center is visited by up to 100 kids every day and our evening classes for adults are attended regularly by 60-80 people. Our team consists of trained and caring professionals and assistants from the community and provides individual support to our students and visitors.

HELP Jamaica! is proud to be among the first institutions in Jamaica that uses solar panels to generate its own electricity and therefore sets an example for the use of sustainable energy.
We also provide a summer school program and cooperate with other Jamaican grass roots organizations according to our motto: EDUCATION FOR A CHANGE!


HELP Jamaica! Education Center, Cassava Piece
5 Cassava Piece Road
P.O. Box 18
Kingston 8, Jamaica W.I.
Phone # (876) 508 9006 (mobile)
(876) 925 5988 (office)

Opening Hours
Tuesday – Friday: 2-7pm (5.30-7 Adults only)
Saturday: 12-5pm

www.helpjamaica.org
www.facebook.com/helpjamaica
Latest project news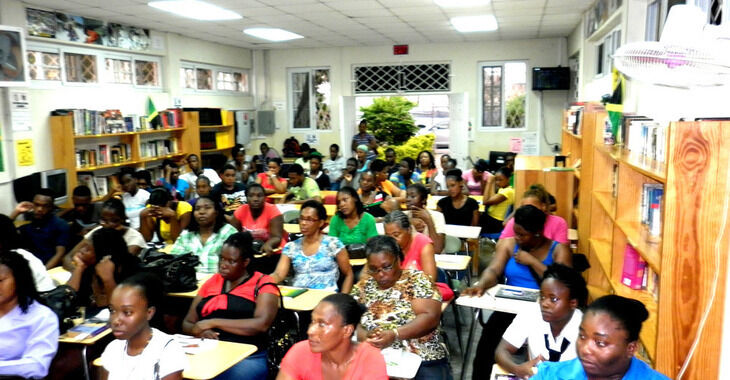 Für diese Bedarfe habe ich eine (Teil-)Auszahlung veranlasst:
Wir verwenden die gesammelten Gelder als Aufwandsentschädigung für unsere Volunteer Lehrkräfte Vorort und für Anschaffung diverser benötigter Lehrmaterialien. 
Es wurden 1.150,00 € Spendengelder für folgende Bedarfe beantragt:
Aufwandsentschädigung für Volunteer Lehrer 1.150,00 €
continue reading
Contact
Liegnitzer Str. 41
10999
Berlin
Germany


H. Keding
New message
Visit our website