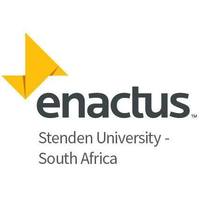 Enactus Stenden South Africa
managed by M. Akerboom
About us
Enactus Stenden South Africa is a student organisation of the Stenden University in Port Alfred (Eastern Cape) in South Africa. It aims to support local people, projects and small businesses through entrepreneurial action and business approaches. Enactus SSA incorportes the principle of "capacity building" - offering help for self-help.

The team is involved in various initiatives, such as:

1. Phakama high school in Alexandria, 50km from Port Alfred, where they are working with youths to develop their talent and also register their business of events and entertainment.

2. Robert Veentra Entrepreneurship Centre, students support the facilitator of the 6-week Basic Computer Training Course that teaches the participants programs such as Microsoft Word, Office and Powerpoint to equip participants with needed skills for the job market.

3. Charity work for schools in and around Port Alfred. The students aim to plant over 30 trees at Nomzamo high school and also paint Phakama high school in Alexandria.

Enactus SSA is part of the Enactus organisation, which was established in 1975 in the USA. 37 different national subsidiaries work as independent organisations, but are part of the international Enactus network. Thus, Enactus SSA is responsible for their own project developments and for finding their own ways of funding.

Students learn along the way as they have to think strategically, work in a team, implement and develop project ideas and work with different stakeholders. Most important perhaps, they learn that they can make a difference in the lives of others, including the people in their local communities such as Port Alfred/Ndlambe.
Latest project news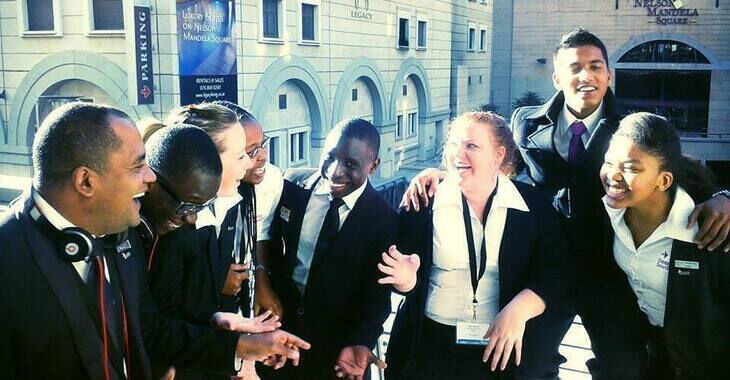 Für diese Bedarfe habe ich eine (Teil-)Auszahlung veranlasst:
Wie bereits erwähnt, arbeitet das Team von Enactus Stenden South Africa momentan in Partnerschaft mit dem National Arts Council mit jungen Arbeitslosen der Region (Ndlambe Municipality). Das Ziel dieser Partnerschaft ist es, Talente zu fördern, Weiterbildungsmaßnahmen anzubieten und bei Existenzgründungen zu unterstützen. Das gesammelte Geld dient hauptsächtlich für die Abdeckung der Aufwandskosten wie dem Transport (Benzin) zu den lokalen Projekten. Des weiteren wird die Phakama Schule in Alexandria angestrichen und Bäume in der Nomzamo Schule im Nelson Mandela Township geflanzt.




Es wurden 238,00 € Spendengelder für folgende Bedarfe beantragt:
Telefonkosten 8,00 €Transportkosten zu den Projekten & Begünstigten 150,00 €Farbe zum Anstreichen der Phakama Schule 50,00 €Bäume pflanzen an der Nomzamo Schule 30,00 €
continue reading
Contact
Grand Street
6170
Port Alfred
South Africa


M. Akerboom
New message
Visit our website