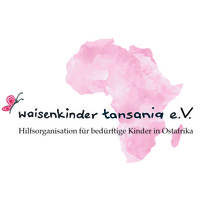 Waisenkinder Tansania e. V.
managed by A. Gritzmann
About us
"...because every boy is a prince and every girl is a princess!"

The organization "Orphans Tanzania e.V.", was founded in November 2009.
We are a nonprofit organization aiming to give orphans the most important thing in life - LOVE. We provide orphans and street children in Tanzania a home in which we form small families, supporting them with food, medical care and maternal care.
Our goal is to restore mental health and offer a chance at a good education, to leave the so often prescribed path of poverty and dependence.
In Tanzania, the girls often have to leave school early to earn money for the family. In the workplace they find themselves far too often in a situation which exposes them to domestic violence, sexual abuse and HIV infection again.

By your support, orphans in Tanzania have the chance for a happy childhood and a decent future.

The organization "Orphans Tanzania e.V." is funded entirely by private donations and sponsorships and is very grateful for any kind of support. Even a small sum can change a lot! Join us in our fight to provide the less fortunate children of Tanzania with a brighter future!

Thank you!
Latest project news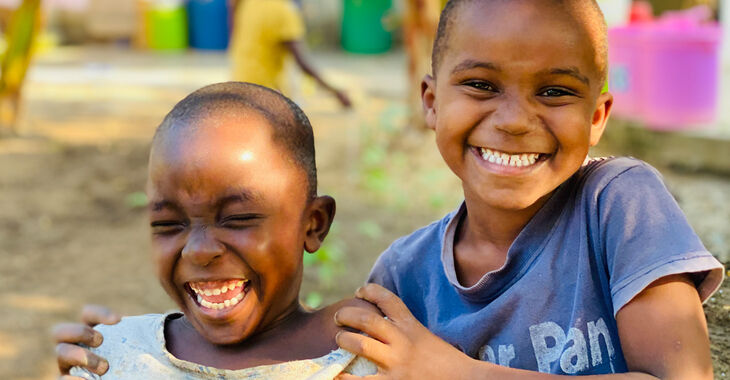 Wir haben 707,12 € Spendengelder erhalten
Angesichts der schrecklichen Situation in der Ukraine sind wir allen Spendern sehr dankbar, die dieses Jahr bereits gespendet haben und nun Gutes in unseren Projekten möglich machen.

Im Januar 2022 begrüßen wir drei neue Jungs Saidi, Salumu und Sabri.
Aktuell unterstützen wir 27 Kinder, Jugendliche und Studenten:
- 12 Mädchen, die im Ebenezer Home in Mwandege leben,
- 10 Jungen, die ebenfalls im Ebenezer Home in Mwandege leben,
- 2 Studenten, die in Wohnheimen leben,
- eine Mutter mit ihrem Sohn James, der an Anämie leidet und
- eine Großmutter mit ihren 2 Enkelkindern Nasra und Nasri.

Nidga und Mariam sind die ältesten Mädchen im Haus. 
Nidga hat letztes Jahr ihren Abschluss gemacht und sie würde gerne weiter ihr Abitur machen. 
Mariam besucht die 8. Klasse in der internationalen Sekundarschule Victory in Mwandege. 
Upendo und Dorcas besuchen die 4. Klasse in der internationalen Grundschule Dayspring. 
Unsere kleinen Mädchen und Jungen kamen im Januar 2022 in die internationale Vorschule Dayspring in Mwandege.

Waisenkinder Tansania e.V. sagt DANKE an alle Köpfe, Hände und Seelen, die das täglich Unmögliche möglich machen. Unserer Mitarbeiterinnen arbeiten nicht nur hart, sie arbeiten auch mit dem strahlendsten und schönsten Lächeln und so viel Liebe.
continue reading
Contact
Tannenweg 12
64711
Erbach
Germany


A. Gritzmann
New message
Visit our website