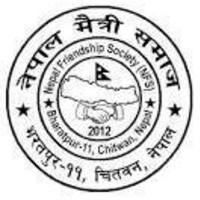 Nepal Friendship Society
managed by Nepal Friendship Society c.
About us
Namaste!
Welcome to our home page.

Ever get a feeling that you have a special purpose on this Earth. In fact, if you had a chance, you would surely save the world ...., well may be not the World, but some small part of it.
NFS is a non-political, non-Government, not –for-profit Organization officially registered under the social act with the District Administration office chitwan and also affiliated to the social welfare council (SWC) Nepal.

The Organization has its main office in chitwan, Nepal and working areas in various district of Nepal.

The Organization aims on empowering the marginalized communities, Children, Youth through Education, workshop, training and supporting Green Sustainable Environment as well as providing awareness on HIV/ Aids and drug related activities for controlled the bad behaviour in local level.

VISION- To improve the quality of life of poor and marginalized people, raising awareness in community of Nepal by enabling Sustainable Development.

MISSION- To enable equitable and sustainable Development by improvement of skill management and rising level of awareness in Local level.

GOAL-By empowering marginalized communities with focus on Youth, women through awareness program and community training to promote basic human right, equity and economic well-being.

OBJECTIVES -

Empowering children, Youth and woman within their communities.
To promotes community based sustainable development and friendly Environment practices.
To campaign Against HIV/AIDS and rising level of Awareness against Drug and smoking.
Providing Youth Leadership Program, helping youth role for peace and Harmony to promote basic human right, equity as well as economic well-being.
Organize youth Exchange and support for better change in local level through Volunteering.
Support and promoting beautiful place for Tourism through Domestic and International Tourism.

Volunteer Project

Teaching English project
Environment sanitation Awareness project
Youth and Woman Empowerment project
Contact
Bharatpur-11
977
Chitwan
Nepal


Nepal Friendship Society c.
New message
Visit our website