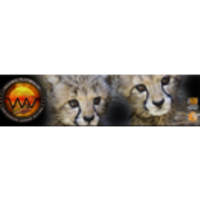 Wildlife-Preservation-Foundation
managed by J. Herzog
About us
In 1977 the Crocodile Ranch was established as South Africa's first crocodile show
farm. In 1986 a dream was realised when Andrew and Glenn purchased the Crocodile
Ranch and shifted the emphasis from a crocodile park to a leading conservation and
tourist education centre. In 2006 the Ranch again transformed with it's biggest
project to date, the creation of the "Valley of Ancients" - a magnificent centre themed
on the great rivers of Africa and highlighting a number of endangered species and the plight they face in the wild. This exciting interactive facility also hosts the world's first
crocodile cage diving experience, designed to give visitors a close up and personal
insight into the lives of these magnificent creatures.
Andrew and Glenn wanted to do more for conservation and decided to get actively
involved with the plight of the endangered cheetah. Today, whilst the ranch continues
to house a modest crocodilian population, it has actively turned its attention to the
plight of a number of endangered species, particularly the big cats. With the initial
emphasis being on the highly endangered Cheetah, the Wildlife Foundation is today
home to more than 72 species of animals and reptiles.
We believe in conservation and we know
that extinction is forever! Running the race
against extinction is not an easy one. The work done at the ranch by our dedicated
staff takes on a whole new meaning when
you realise that the people involved in
saving animals and educating the general
public will never see the results of their
work in their lifetime. Nevertheless, we will
keep on doing our best to ensure that
extinction becomes just another word in
the dictionary and not a reality. We have
seen man do terrible things, but we also know that man is capable of great things and
it is towards greatness that we at the Wildlife Ranch strive.

This project works tirelessly to create a place where animals find sanctuary and their care and love is at the highest level. The believe that the expansion of the human population and
continuous destruction of natural habitats, motivates the project to take strong
action to ensure the continued survival of species now on the endangered list. It has always been my dream to work voluntary for such a project in south africa, so please help me do it!
Contact
Baron van Reede Street
outdshoorn
South Africa


J. Herzog
New message
Visit our website