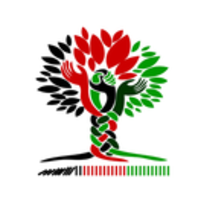 Institut für Afghanistik & Stärkung der Digitalen
managed by N. Nazrabi
About us
The Institute for Afghan Studies and Empowerment of digital civil society in Afghanistan ( INSAF) is a nonprofit, nonpartisan, politically and religiously neutral organization

INSAF focuses on positive changes in Afghanistan and promotion, support and academic research into Afghan culture, language, literature, history and tradition.

INSAF believes in the power and capacity of internet and new online communication platforms to engage people on an international scale and serve as as an educational tool; empowering the civil society and bringing people together in the exchange of ideas.

The Institute supports activities that promote the wellbeing of Afghans and strengthening of civil society organizations in Afghanistan.

INSAF is legally registered in Darmstadt, Hessen and its headquartered are in Darmstadt, Frankfurt and Hamburg. Our staff are students, graduated from varieties of disciplines with deep passion for rebuilding Afghanistan rethink the ordinary approaches to help Afghanistan civic society.

INSAF believes in the power of online based communication,which have the potential to empower the civil society and ordinary civilian to demand openness and transparency how government, ministries and Afghan Parliament operate and make their decision, which impact their daily life. NSAF´s core activities focus on fields of

- fact-checked information,
- information dissemination,
- political education,
- enlightenment,
raising awareness of citizen rights

and knowledge transfer into Afghanistan through information platform and self reporting aggregation systems.

The aims of INSAF projects and activities are to
- strengthen civil society organizations working for human rights,
- against corruption,
- establishing information and communication platforms for monitoring, reporting, visualizing
state's activities and duties
- and for a fair judicial system in Afghanistan.

The mentioned activities aim to inform Afghan citizens about their civil rights and publish misconduct of political actors and players.

We work with independent Afghan NGOs. We feel morally obligated to provide our expertise, and committed to develop results-oriented projects, to be change we are seeking in Afghanistan.
Contact
Heinrich Stra.12
64293
Darmstadt
Germany


N. Nazrabi
New message
Visit our website