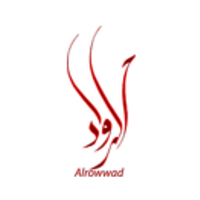 Alrowwad, Culture and Theatre Training Center
managed by L. Bensmann
About us
The centre is in the refugee camp Aida near to the checkpoint Bethlehem 300, soldiers are present and the narrow streets and absent green and private places dont allow a existence in dignity. So it es even more important to distract, to educate and to show a way of peacefull resistance and that is why Alrowwad also employs a lot of people from the camp so hope can be keep alive.

International visitors and volunteers for every amount of time a welcome in the center, as much as donations for our work on inner and outer peace.
Among others, donations will be used for: Material for toys and games, fuel charges, office material, salary, house maintenance, medias for images for life, public relations.
Contact
Aida Refugee Camp
Bethlehem
Palestinian Territory

L. Bensmann
New message
Visit our website