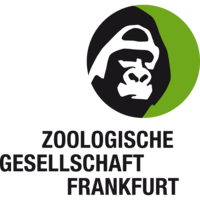 Zoologische Gesellschaft Frankfurt von 1858 e.V.
managed by S. Steiger
About us
Frankfurt Zoological Society (FZS) is an international conservation organisation founded in 1858. Our goal is to protect the natural diversity of species focussing on some of the most significant ecosystems of the world. We believe that biological diversity on earth must be preserved and protected not only for human beings, but as an end in itself.

WHAT DOES FZS DO?
- Protection programmes for highly endangered species
- Land acquisition to secure valuable habitats for flora and fauna
- Reintroduction programmes for endangered species
- Logistical support of national parks and other conservation areas worldwide
- Assisting public authorities and other organisations in the establishment and implementation of conservation areas
- Advising government agencies in conservation matters
- Financing and assisting animal census surveys
- Protection and regeneration of natural landscapes
- Conservation education

MAKING CONSERVATION MATTER
FZS is an independent, non-profit organisation. Our projects are financed through private donations, membership fees and bequests as well as investment returns from the "Help for Threatened Wildlife" Foundation. Financial support also comes from third-party funds such as other foundations and charitable trusts. FZS is momentarily involved in 44 conservation projects in 18 countries. One of our areas of focus lies in Eastern Africa, where our long-serving president, Professor Dr. Bernhard Grzimek invested much time and effort to protect Serengeti in the 1950s and 1960s.

We need your support - so that your grandchildren can experience orang-utans in the wild, so that Africa's wildlife remains as fascinating as it is today and so that giant otters in Peru and European wild cats have a chance to survive.

To find out more and to download our full annual report please visit www.fzs.org !
Latest project news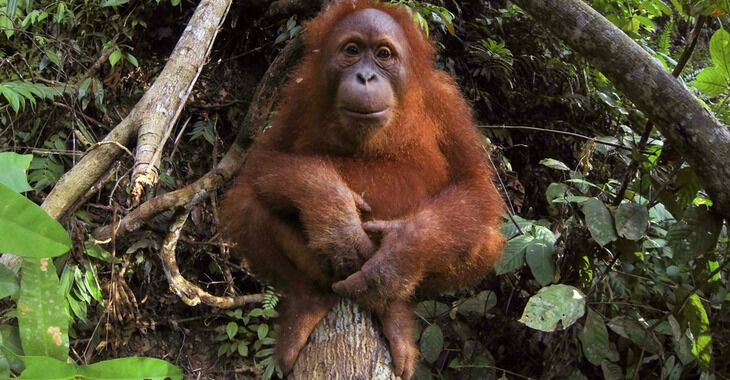 Wir haben 3.360,82 € Spendengelder erhalten
Für Ihre Unterstützung bedanken wir uns herzlich!

Mit Ihren Spenden haben Sie uns auch in den vergangenen Monaten essentiell bei unserer Arbeit in Bukit Tiga Puluh unterstützt. Dafür bedanken wir uns herzlich. Wir arbeiten weiter intensiv daran, eine reproduzierende, nachhaltige Population im Bukit Tigah Puluh Nationalpark zu etablieren. In den vergangenen 20 Jahren konnten bereits über 175 Orang-Utans erfolgreich ausgewildert werden. Unserem Minimalziel von 250 reproduzierenden Tieren im Umfeld des Nationalparks kommen wir damit immer näher.

In der Dschungelschule lernen die jungen Orang-Utans alles, was sie für das Überleben im Dschungel wissen müssen. Besonders wichtig dabei ist, dass die Tiere lernen, in den Bäumen zu bleiben. Denn von Tigern bis hin zu den Schlingen von Wilderern: Die meisten Gefahren lauern am Boden.

https://betterplace-assets.betterplace.org/uploads/project/image/000/013/971/304532/limit_600x450_image.jpg

Doch die Dschungelschule kann nur funktionieren, wenn auch der Lebensraum der Orang-Utans erhalten bleibt. Seit 2008 wird daher das ZGF-Programm in Bukit Tiga Puluh von einem Auswilderungsprojekt zu einem umfassenden Landschaftsschutzprogramm ausgebaut. Um den Regenwald auf Sumatra, die Heimat des Sumatra Orang-Utans zu erhalten, arbeiten wir unter anderem auch eng  mit den Farmern der umliegenden Dörfer zusammen. Gemeinsam finden wir alternative Möglichkeiten der Landwirtschaft, die keine Abholzung des Waldes erfordern. Vielfalt statt Monokultur ist dabei das, was Dr. Peter Pratje, der seit über 20 Jahren die Dschungelschule betreibt, und sein Tiem mit den Klein- und Kleinstbauern vor Ort umsetzen möchten. So können zum Beispiel Vanille-Pflanzen an bestehenden Bäumen eine Alternative zu Palmölplantagen darstellen. Das macht nicht nur die Region in der Pufferzone des Nationalparks lebenswerter für viele Arten, sondern verspricht auch zusätzliche Sicherheit: Wenn es den Kleinbauern gelingt, beispielsweise Vanille, Kaffee, Kakao und Pfeffer in ihre Anbauflächen zu integrieren, werden sie auch ein Stück weit unabhängiger von den Preisschwankungen von Einzelprodukten wie Palmöl.

https://betterplace-assets.betterplace.org/uploads/project/image/000/013/971/304529/limit_600x450_image.jpg

Seit über 20 Jahren sind wir bereits in Bukit Tiga Puluh aktiv. Unsere Arbeit dort gleicht einem langen, beschwerlichen Weg, mit vielen Hindernissen. Doch wir gehen Ihn unbeschwert weiter und Eure Spenden ermöglichen das. Danke, dass Ihr uns auf diesem Weg begleitet.

https://betterplace-assets.betterplace.org/uploads/project/image/000/013/971/304533/limit_600x450_image.jpg
continue reading
Contact
Bernhard-Grzimek-Allee 1
60316
Frankfurt
Germany


S. Steiger
New message
Visit our website