TUISA e.V.
managed by Dawud N.
About us
TUISA e.V.
(recognized non-profit organization | based in Gelsenkirchen, Germany)
"Whosoever saves one life, it shall be as if he had saved the whole mankind"

♥ We all work voluntarily – Without any exception!
♥ We help anyone who is in desperate need – Regardless of one's ancestry or one's faith!
♥ We help especially the needy with individual fates – Vulnerable women and children will be taken care of first!
♥ We organize medical surgeries in Germany – Especially for children!
♥ We support disabled people and distribute wheelchairs and mobilization devices worldwide!
♥ We are familiar with the countries and are also acquainted with the different languages. – That's why we can offer aid in a very efficient way in these countries.

Brief excerpt of the countries in which we offer help :
Bangladesh, Burma/Myanmar, Bosnia, Indonesia, Morocco, Serbia, Somalia, Syria, Gaza, Lebanon, Turkey, Germany, Afghanistan etc..

Our four main pillars :
1. Medical emergency aid
2. Catastrophes emergency support
3. Helping people to help themselves and educational programs
4. Intercultural cooperations

In 2017 TUISA e.V. was invited to the "Bürgerfest" by the German Federal President Mr. Frank-Walter Steinmeier. We were honored there for our outstanding social achievements.
A huge honor to us! ♥

You want to know more?
Feel free to get in touch with us!
Looking forward to get to know to you!

Cheers from the whole TUISA-Team! ♥
(www.tuisa.de)
Latest project news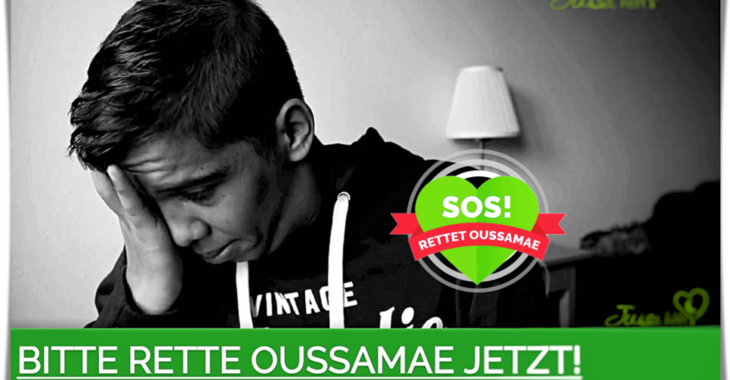 Wir haben 1.759,08 € Spendengelder erhalten
Liebe SpenderInnen,Sehr geehrtes Betterplace-Team,
Dank Eurer Unterstützung konnten und können wir Oussamaes Leid ein wenig lindern, indem wir ihm das notwenige Verbandsmaterial, häusliche Krankenpflege etc. ermöglichen können. Wir sind weiterhin zuversichtlich, was die Erreichung des Spendenziels angeht. Für das Jahr 2020 ist für Oussamae bereits ein weiterer Besuch in einer deutschen Klinik, inkl. der Säuberung seiner Wunden, und ggf. weiteren Behandlungen geplant. Aktuell werden Formalien, wie bspw. das Visum für seinen dritten Aufenthalt in Deutschland angefragt. Sollte alles wie geplant verlaufen, werden wir Euch im Frühjahr 2020 bereits wieder Neuigkeiten von Oussamae berichten können. Folgende Kostenposten werden auf uns voraussichtlich zukommen: 
- Visakosten für Oussamae und seine Schwester für die Einreise- Transportkosten während seines Aufenthalts in Deutschland- Hotelkosten inkl. Unterbringungskosten, Reinigungskosten und Verpflegung für einen Monat- mehrere medizinische Folgeuntersuchungen, Behandlungskosten- medizinisches Material (Verbandszeug, Reinigungsmittel, Eiter- und Geschwürentfernung, Windeln, Inkontinenzartikel und weiteres Material) für seine Dekubitusbehandlung- Krankenhauskosten (eventuelle stationäre Behandlung, je nach Gesundheitszustand)- Transportkosten während seines Aufenthalts- ggf. OP Kosten (je nach Umfang)
Herzlichen Dank,Euer TUISA e.V. Team
continue reading
Contact
Devensstr. 75
45899
Gelsenkirchen
Germany


Dawud N.
New message
Visit our website