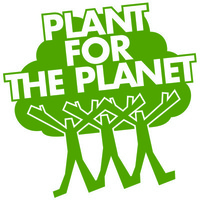 Plant-for-the-Planet Foundation
managed by M. Grundmann
About us
Mission statement

The mission of Plant-for-the-Planet is to empower children and young people worldwide to engage in global solutions to fight the climate crisis. Our core focus is on the planting of trees as a generation-spanning, peace building activity, providing hope and buying us time to reach net-zero emissions. To that end, Plant-for-the-Planet is supporting global reforestation and ecosystem restoration efforts.

Our vision and goals
Plant-for-the-Planet has two central objectives: to support ecosystem restoration efforts globally as well as educate and prepare today's children and youth to face the challenges of the climate crisis. For the children and young people it is about nothing less than their future on this planet.

Transparency and monitoring
If you wish to learn more about how our organization operates, you can find our latest reports on our website.
Latest project news
Wir haben 421,19 € Spendengelder erhalten
Vielen Dank für Ihre Unterstützung! 95.898 Kinder und Jugendliche haben sich bereits auf 1.752 Akademien in 75 Ländern gegenseitig zu Botschafter*innen für Klimagerechtigkeit ausgebildet. Gemeinsam kämpfen sie für ihre Zukunft und rufen Menschen weltweit auf, Bäume zu pflanzen. Ihre Spende hilft uns dabei die Kinder in Ihrem Engagement zu unterstützen und zu begleiten, z.B. durch die Durchführung von Tree Talks, dem Youth Summit, der jährlichen Kinderkonferenz und natürlich durch die Durchführung vieler weiterer internationaler Plant-for-the-Planet Akademien. 

Erfahren Sie mehr zu den Aktivitäten in Afrika: https://blog.plant-for-the-planet.org/2022/empowering-plant-for-the-planet-african-ambassadors/ (nur auf englisch verfügbar) 

Viele aktuelle Neuigkeiten zu den Plant-for-the-Planet Akademien finden Sie auch unter https://www.plant-for-the-planet.org/de/children-youth/
continue reading
Contact
Lindemannstr. 13
82327
Tutzing
Germany


M. Grundmann
New message
Visit our website