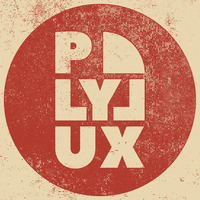 polylux e.V.
managed by Jakob Regin
About us
polylux e.V. is a young organisation based in the prefabricated high rise district in Neubrandenburg. We want to play a part in shaping this area. We support the social, spiritual and cultural needs of the people around us here.

The word "polylux" means "much light". Light is an essential ingredient of life. Light brings about growth and development. We would like that everything that happens in the name of polylux brighter, more colourful and warmer and we're working towards making that possible. So that life can unfold and beauty becomes visible.
Latest project news
Wir haben 263,25 € Spendengelder erhalten
Liebe Spender*innen,
wir danken euch für die grandiose Spende. Ihr unterstützt unsere Arbeit auf dem Datzeberg damit sehr. Von eurem Geld können wir endlich unser Bad neu gestalten damit auch dies ein Ort sein kann, an dem sich sowohl unsere Mitarbeiter als auch unsere Besucher wohlfühlen. Außerdem wird für unseren Seelsorge- und Beratungsraum noch eine Möglichkeit zum Verschließen vertraulicher Akten benötigt. Wir danken euch sehr, dass ihr diese Anliegen mit eurer Zuwendung unterstützt und ermöglicht.

Liebe Grüße aus dem Hause polylux 

Anne



continue reading
Contact
alfred-haude-straße 7
17034
Neubrandenburg
Germany

Jakob Regin
New message
Visit our website