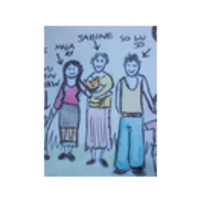 Center for Children in Need Mae Sot
managed by Elisabeth Sabine R.
About us
The Center for Children in Need was founded in 2002. It has a small orphanage and also provides free of charge foster care for single parents. We are a Karen family and help any child in danger or need. They can stay with us for a short time or as long as they need. We are motivated by our Christian faith, but we work with children of any religion and respect their beliefs. We give orphans and abandoned children a safe and loving home and provide a healing environment for traumatized children. We offer education for disadvantaged children.

Orphanage and Foster Care
We look after children of all ethnics, religions and nationalities. We give care and shelter in emergencies, for longer or shorter periods. We also work with single mothers and look after children in their families. We take children at any time. And of any age. We often have newborns who mostly come very sick to us.


Kids with special needs
Several of our kids have special needs and learning diabilities. They have problems in the local schools. We give them special tuition in English and Burmese plus supervise their homework. Hopefully they can join a Thai school soon, which will open them much more possibilities for their future.

our aims are
protection of children and women from violence and abuse incl. trafficking
to give orphans and abandoned children a safe and loving home
education, especially of disadvantaged children
to provide a safe and healing environment for traumatized children

we provide
shelter and protection in emergencies
health care
counseling for traumatized children and women
family and couple counseling
education in English, Thai and Burmese with the option for university education
activities as music and dance trainings, computer

see also www.volunteeringthailand.blogspot.com
Latest project news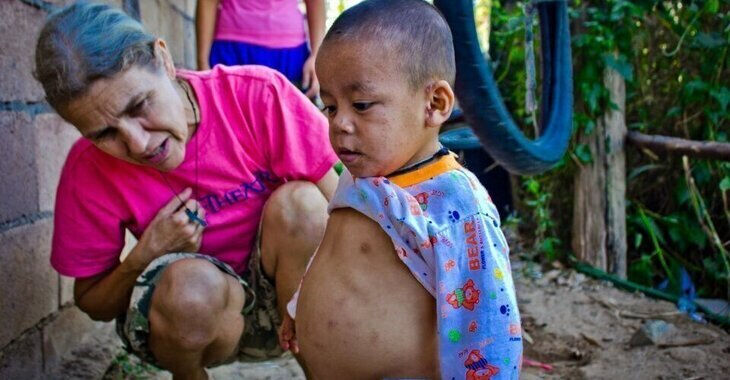 Donations that cannot be used for the project
Dear donors,
when managers of a project haven't requested a payout over the course of a longer period, the German law and our terms of use provide that we (gut.org gemeinnützige AG, operator of betterplace.org) use the money for our tax-deductible purposes. The same applies to the cancellation of a project, where the manager of the project is unable to realize it.

Therefore we will use these donations for the following purposes

Thanks for your support,
the betterplace.org-team
continue reading
Contact
Ban Nonq King Fa
63110
Mae Sot
Thailand


Elisabeth Sabine R.
New message
Visit our website