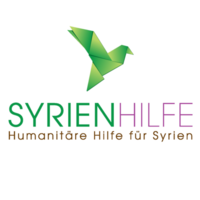 SyrienHilfe e.V.
managed by K. Malige
About us
Syrienhilfe e.V. (Aid to Syria Association) was founded to promote humanitarian aid to Syria.
A group of doctors, engineers, archaeologists, teachers and artists has decided to establish the charitable association "Syrienhilfe e.V.", in order to help the victims of the Syrian conflict.

Some of the association's founding members have known and appreciated the country and its hospitable people for many years. The beginning of the conflict has affected us strongly. Through personal reports we know about many refugees' problems and some of the dramatic humanitarian emergencies in Syrian families.

This non-profit organization is strictly humanitarian and ist not driven by any political motivation. With the association and your charitable contribution we hope to provide help directly to as many people as possible. In addition to suppliying food, clothes, accommodation and medical treatment, we also focus on giving emotional an moral support to those in need; to give them back a part of their dignity, to maintain their security and let them know that we are thinking of them!

Your donation helps Syria and its people!

Thank you very much!

There are no government-related middlemen, so your donation will reach those in need directly and as fast as possible!
Latest project news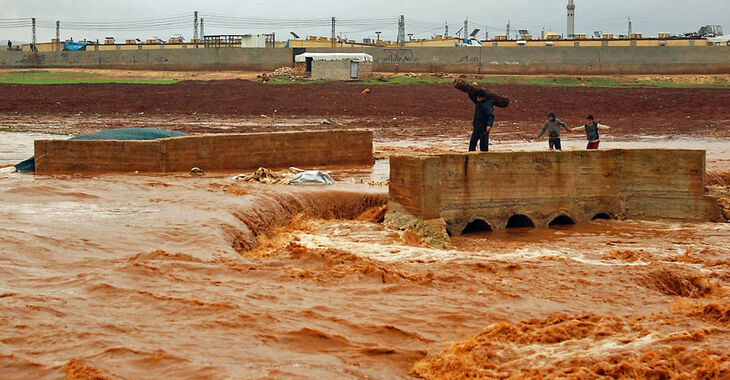 Wir haben 546,00 € Spendengelder erhalten
Erfreulicherweise haben wir für dieses Sonderprojekt weitere Spenden erhalten - nun steht der Winter mitten in der Tür und bedroht die Sicherheit von mehr als 2.2 Millionen Menschen in Syrien (und damit noch einmal sicher 30 % mehr als letzten Winter!) die sich nicht ausreichend vor Kälte und der nassen Witterung schützen können.

Öl und Gas sind auch hier extrem teuer geworden, zudem knapp. Im Prinzip unerreichbar für die Binnenflüchtlinge in den Lagern oder Behausungen landauf landab. Geheizt oder gekocht wird bestenfalls mit immer knapper werdendem Holz, weitaus häufiger jedoch wird Müll verbrannt, Autoreifen, Plastik aller Art. Mit allen Folgen für Mensch und Umwelt.

Wir sind bereits dabei, Winterhilfe zu organisieren - diese Auszahlung hilft uns das besser zu planen; Heizmittel zu beschaffen, auch Decken und manches mehr. Vielen herzlichen Dank!
continue reading
Contact
Friedrich-Ebert-Straße 25
76461
Muggensturm
Germany


K. Malige
New message
Visit our website