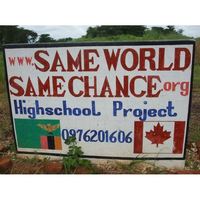 Same World, Same Chance
managed by Paul B.
About us
Introduction
===
The organization "Same World, Same Chance" (SWSC) was founded in 2009 to build a rural high school and health clinic in Zambia to provide a free education and health care to the children and young mothers in this region.
Zambia is a land-locked country in sub-Saharan Africa with one of the poorest populations in the world. It is largely dependent on foreign aid, yet little of it reaches rural communities such as Kibombomene, the village where the project is located. The population is leading a primarily subsistence lifestyle based on agriculture. It is located in the Northwestern Province of Zambia, a region called Copperbelt due to it's richness in this natural resource and the various huge mines which are run by foreign investors. Even though a significant part of Zambia's GDP is generated here, most of what the industrial countries would call "basic services" are often inadequate or inaccessible. Today, members of the Kibombomene community must travel 25 km to the nearest health clinic for treatment and the nearest highschool is out of reach.

History
===
The founders are two Canadian women named Kimberly Hurley and Marissa Izma who gathered their first experiences in 2008 volunteering in South Africa and later in Zambia for a local orphanage near the town Kitwe. From there they were sent to Kibombomene where they, encouraged by the local population, soon decided to start their own project. After a couple of months Kimberly returned to live in Stratford, Ontario. She assembled a team of experienced development workers and dedicated volunteers. Several teachers and students from schools and universities as well as multiple shop owners now contribute to increased awareness for the project, organizing project presentations and fundraisers. Ms. Izma stayed in Kibombomene where she established the local organizational framework with the help of a team of strongly committed Zambian villagers.

In 2009 the organization was able to purchase 100 hectares of arable land. An organic farm initiative has begun in a testing scale to learn about appropriate techniques and suitable crops. The construction of the existing buildings – five classrooms with two teacher's offices and one staff house – was largely financed by the founders' private investments and fundraising events in their hometown. Materials were exclusively purchased at local markets and shops. The villagers of Kibombomene provided the skills and labor and were paid at fair rates above the market level.

The Organization
===
Free education for children will always be the main focus for all Zambian and foreign members of SWSC, but other initiatives such as day care facilities, health and sanitation information as well as for agricultural and artisan added value are running in parallel to ensure the social, economic and ecological sustainability of the project and are considered fundamental pillars for the organization.
Latest project news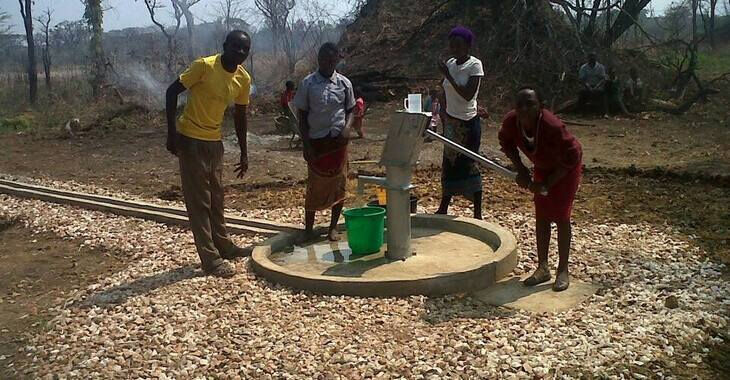 Für diese Bedarfe habe ich eine (Teil-)Auszahlung veranlasst:
Die neuen Spenden werden an die Stiftung Soziale und Ökologische Zukunft weitergeleitet, die die Arbeit von Marissa bei Same World Same Chance in Sambia unterstützt.
Es wurden 130,00 € Spendengelder für folgende Bedarfe beantragt:
Lehrergehalt 130,00 €
continue reading