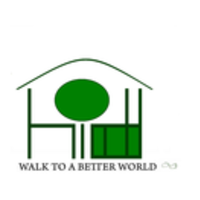 Holistic Institute of Developmental Duty
managed by K. Riamei
About us
The Holistic Institute of Developmental Duty (HIDD) is a not-for-profit, non-partisan, non communal organization, with the aim of removing rural poverty by empowering the communities in Manipur and adjoining states of Northeast India. Its main focus is to bring par excellence education which is affordable to the rural community in the region. The organization is committed for the cause of the destitute and marginalized section of the society and works towards their development by providing means and life-skills which are sustainable, rewarding and safe.
The organization believes in working in synergy with other organizations, institutes, agencies both Governmental and Non-governmental and alleviating the pains and problems of the society.
We envisioned a participatory society where enthusiastic, equipped and like-minded individuals come together and build a bright future for the people by shaping innovators and leaders.

For the past 3 years, HIDD has been working at the grass root level to provide training and knowledge imparting for the rural women and poor children. Also we have provided a district level Kindergarten school teachers' orientation program to help the untrained teachers of the district to plan lessons and relay in the class in the subsequent week. The organisation is aggressively targeting to build schools in places most needed and in the process has induced the community participation and identified suitable locations.
Apart from training and education, the organisation have been actively involved in relief activities in the area and in providing assistance in livelihood enhancement of the rural poor.

HIDD was established on 17th November 2007 as a recognized NGO under the Manipur Society Registration Act, 1989.