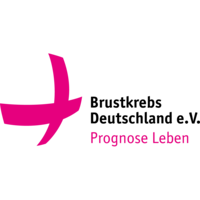 Brustkrebs Deutschland e.V.
managed by Susanne Schilling
About us
We are
- a non-profit, independent association, founded in 2003 in Munich, Germany by Renate Haidinger, a medical journalist, and Breast Cancer Survivor – who was honored in 2013 for her extraordinary engagement with the German National Medal of Merit
- an equal cooperation with doctors, patients and family members or interested parties
- an independent informational platform for all Breast Cancer topics
Latest project news
Wir haben 318,48 € Spendengelder erhalten
Besonders in der Weihnachtszeit ist es schön, Menschen ein Lächeln ins Gesicht zu zaubern und ihnen eine kleine Freude zu bereiten, aber natürlich erhält man unser Wohlfühlpäckchen das ganze Jahr über.
Seit 2014 versenden wir das kostenlose Wohlfühlpäckchen an Brustkrebspatient*innen und mittlerweile verpacken wir ca. 1.500 Päckchen im Jahr. Wir füllen unsere Päckchen mit umfangreichem Informationsmaterial und mit Kleinigkeiten für die Seele. Die Grundidee des Päckchens aber ist, dass Betroffene es selbst gestalten (bemalen oder bekleben) und mit kleinen Dingen (Musik, Rezepten, Fotos, einem besonderen Duft etc.) füllen, die ihnen guttun bzw. die sie besonders gerne mögen. An Tagen, an denen sich die Betroffenen nicht so gut fühlen, öffnen sie ihr Wohlfühlpäckchen und es geht ihnen gleich wieder etwas besser. Leider begleitet uns immer noch das Coronavirus (COVID-19), aber wir konnten auch in diesen außergewöhnlichen Zeiten den Versand unserer Wohlfühlpäckchen fortsetzten. Das funktioniert nur dank eurer Unterstützung! Ohne sie wäre es uns nicht möglich die Wohlfühlpäckchen zu versenden und Betroffenen eine Freude zu machen, vielen herzlichen Dank!  
Einen Überblick über unsere tägliche Arbeit und unser sonstiges Engagement findet ihr auf brustkrebsdeutschland.de.    
continue reading
Contact
Lise-Meitner-Straße 7
85662
Hohenbrunn
Germany

Susanne Schilling
New message
Visit our website