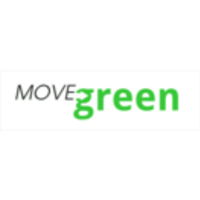 MoveGreen
managed by betterplace-Team
About us
MoveGreen is a youth-led environmental movement officially registered as an NGO in the Kyrgyz Republic. We are run for young people, by young people, and our aim is to create an active group of young people who work to solve environmental problems, especially climate change effects, facing their communities. We implement education programs, run large-scale actions, seminars, and conferences, and are starting recycling programs in schools all over Bishkek, the capital city. We work with young people from all regions in Kyrgyzstan.

Our focus is climate change, and ensuring climate justice. We are dedicated to educating and empowering young people in communities who will be affected by climate change, but who, until now, have little ability to access education, knowledge, or assistance, and to whom little is available in the Kyrgyz language.

MoveGreen is run by local young Kyrgyz citizens who are dedicated to building a brighter future for their communities and their country.
Contact
Mikroregion 7
Bishkek
Kyrgyz Republic


betterplace-Team
New message
Visit our website