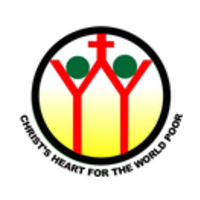 SAMARITAN DEVELOPMENT ORGANISATION (SADO)
managed by c. esiat
About us
SADO is Christian founded organization based in Ngora Town Council, Ngora District Uganda. It was founded in 2003 by following a visit of three evangelists to the project area on their mission of preaching from home to home and registered in 2011. SADO aims at providing orphans with education and inculcating Christian values in them. SADO currently spreads the Good News of Jesus Christ through preaching (Evangelism); helping the needy; counseling and guiding the vulnerable persons in the community including orphans, widows and HIV/AIDS victims.
SADO currently uses volunteer human resources to accomplish the Vision given to the organization by God to reach out to orphans, the needy and sharing love and God's word with them.
Vision:
To reach the orphans of Teso Sub Region with the word of God.

Mission:
To bring hope to the orphans by providing shelter, Medicare, children's bibles, education; assistance, adoption and advocacy in a manner that breaks the cycle of dependency and promotes individual and societal productivity as well as charitable character within the community.
Values
We are a Christian organization; we cherish and promote the Christian way of life.
We believe in honesty and responsible conduct, inspired by acts of the Lord Jesus Christ.
Latest project news TESO SUB REGION CHILDRENS CENTER
We would like to thank any one who could donate any amount and make change to orphans for the establishment of children's center composed of a school, a a vocational and a guest wing for incoming visitors.
For donations, please contact us or visit us.

continue reading