RANA Foundation
managed by E. Homberg
About us
The RANA Foundation is a non-governmental organization dedicated to the prevention of child sexual abuse and mistreatment. Recently, the Council of Europe has reported that 1 in 5 children suffer the consequences of sexual abuse but due to the taboo that surrounds this subject, only 1 in 10 children will speak up. Therefore, RANA focuses its work on the awareness and prevention of abuse as a key step to eradicate this social problem and break this cycle of violence within our society.

ACT NOW!, RANA's Prevention Program, is a community- wide project designed to inform adults about the prevalence and consequences of sexual abuse and to involve everyone in the protection of children. In terms of FORMATION, the program facilitates training, education, and awareness activities for professionals, teaching them to detect, prevent and act in a case of abuse or mistreatment. Regarding EDUCATION IN THE SCHOOLS, the RANA Foundation has designed a program with activities for children to know their rights and learn how to ask for help, providing them with tools to protect themselves against abuse. In conjunction with this, there is training for teachers and parents to heighten their awareness of this reality and create a plan of action. The third component of the overall program involves PSYCOLOGICAL COUNSELING to adult victims who are seeking help to recover their lives as well as guidance to hundreds of families and professionals who are facing abuse.

Results within the community since the program began in 2005 include the establishment of a Balearic Child Sexual Abuse Protocol, an increase in detection and reporting, a government evaluation and treatment team for children abused outside the home, and a raised awareness of child sexual abuse among the local citizens and members of the media community thanks to a variety of activities, congresses, publicity campaigns and public events organized by RANA. In the past 7 years, we've seen an overwhelming demand for RANA's programs, both within the Balearics, in mainland Spain, and in a number of Spanish speaking countries in Central and South America. Our website www.fundacionrana.org, currently in Spanish, Catalan and English, provides the visitor with a complete overview of the subject of child abuse as well as the Prevention Guide and other educational materials which can be downloaded. Our growing presence in social media, facebook.com/asociacionrana.org, permits us to stimulate discussions, awareness and understanding of this epidemic.

We are searching for funding to continue our mission of protecting children against sexual abuse. Thank you for each and every donation for this cause.
Latest project news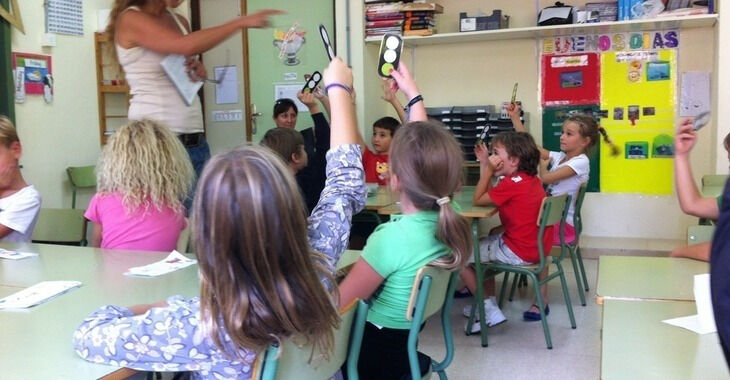 Donations that cannot be used for the project
Dear donors,
when managers of a project haven't requested a payout over the course of a longer period, the German law and our terms of use provide that we (gut.org gemeinnützige AG, operator of betterplace.org) use the money for our tax-deductible purposes. The same applies to the cancellation of a project, where the manager of the project is unable to realize it.

Therefore we will use these donations for the following purposes:
https://www.betterplace.org/c/help/when-donations-cannot-be-spent-for-the-project/

Thanks for your support,
the betterplace.org-team
continue reading