Financial support for the animals in Serbia
managed by D. Bozanic
About us
Story of Marijana Culum:
.... "In the past year I have done a lot thanks to all of you who supported me and thanks to the people in "real" life, Association of Novi Sad and other individuals who are dealing with stray animals :)
Exactly 1 year ago, by a chance I went to one part of Novi Sad (Serbia), and was shocked how many pregnant dogs and the ones with little puppies were there on the streets...
And then what else could I do but to help them and advocate for some female with puppies, find them homes, sterilize & vaccinate them etc.
For past year I helped to sterilize 66 animals - 44 females and 17 male dogs, 4 female cats and 1 male. For sterilization we didn't have to raise money because city of Novi Sad has provided free sterilizations for stray dogs. Almost 4 years since I am doing this for strays every single sterilization turned out well thanks to the vet's office and people who helped.

From those who were sterilized some were adopted, some are still waiting for a home, and the new ones are coming ...
Only in past year 41 stray were adopted - 5 adult female and 2 male, 18 female and 16 male puppies. For all of them sterilization was provided.
Unfortunately, some of them weren't that lucky to be adopted ... but we won't forget anyone of them:
- In Sep. 2011th, one of six Zuja's puppies died but five were happily adopted,
- In October 2011th, Nina who was adopted get sick from distemper and didn't make it,
- In December 2011th, Jenny female stray was hit by a car, smashed and euthanized
- In January 2012th, young brown puppy male was put down because he was sick, appeared
malnourished, his ribs could be counted; nervous type of distemper, was euthanized.
- In February 2012th, curled sweet puppy, nervous form of distemper. He really struggled :( too
painful to look at him shaking and crawling :(
- In March 2012th, Ive and Mali were puppies who were suffering from piroplasmosis (This was the first time for me to meet with this disease and the puppies). I found them in the same area, within a week.
- In April 2012th, Male puppy about 4 months old, full of ticks, parasites, malnutrition, nervous form
of distemper. And this was a terrible thing to see and experience :(
- In April 2012th, Mona puppy about 2 months, canine parvovirus

For me personally was pretty painful and disappointing to watch them die, each and every one of them had a specific character and appearance ...

In the past month, 3 new males appeared (uncastrated) and 1 female who gave birth there and now has 3 puppies" ....

There are many people like Marjiana Culum who are taking care, feeding and do everything in their power to protect stray dogs in the street of Serbia ... now they need our help.
Please don't let that this story end here! Please if you can support our projects <3
Latest project news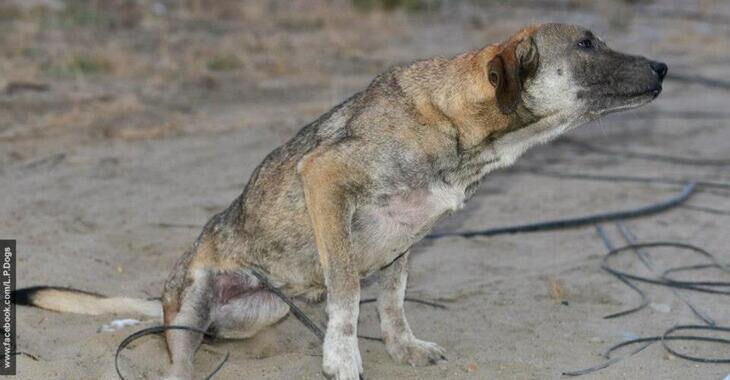 I triggered a payout for these needs:
Dear All,
Thank you so much for your support. 
Firstly I want to update  - all doggies are now taken care adopted or at foster homes thanks to your help. You can follow their stories via Facebook 
https://www.facebook.com/marijana.culum?fref=ts

Therefor we decided to close this project and thank you once again for your help. 
Remains donation of 25 eu will be used for doggies food in foster homes.
Wish You All the best!!!
Dragana
A donation amount of €25.00 was requested for the following needs:
Money for food, medicine for strays €25.00
continue reading